The home is a sanctuary where safety and comfort should be paramount. This is especially true for seniors, where an environment that promotes safety can significantly impact their quality of life. When it comes to preventing falls and injuries at home, the bathroom is a critical area to consider.

Adults aged 65 and older are most prone to bathroom injuries, including fractures, broken bones, and concussions. To ensure senior safety, here are 12 crucial tips to improve bathroom safety for older adults.
1. Install Grab Bars:
Grab bars are essential tools for seniors, particularly for those who have balance issues. Having secure, bolt-on bars installed in the bathtub/shower area and around the toilet provides crucial support, allowing your loved one to navigate the bathroom safely and confidently. Remember, it's important to consult a professional to ensure they're properly installed to handle the weight and usage.

2. Apply Non-Slip Flooring:
Bathrooms often have slick surfaces that can become extremely hazardous when wet. To reduce this risk, consider applying non-slip decals in the bathtub or shower and on tiled bathroom floors. Alternatively, non-slip mats or anti-slip tiles can also be used to increase floor traction and prevent accidental slips and falls.

3. Reduce the Need to Bend and Reach:
Keeping essentials within easy reach is a simple yet effective way to prevent falls. Consider mounting shampoo and soap dispensers in the shower, or use shower caddies that keep items secure and at a convenient height. This not only prevents slipping hazards from fallen bottles but also eliminates the need for unnecessary bending and reaching that could lead to instability.

4. Upgrade to a Walk-In Tub or Curbless Shower:
Traditional tubs and showers require stepping over a barrier, which can become a significant safety risk for seniors. Walk-in tubs or curbless showers are excellent alternatives that provide easy access without the need to balance on one foot. These options, while requiring some renovation, can significantly enhance bathroom safety and usability for seniors.

5. Install a Raised Toilet Seat:
For many seniors, sitting down or standing up from a low seat can be challenging. Raised toilet seats increase the height of the toilet by about three to four inches, making it easier for seniors to use. Some models come equipped with grab bars, offering additional support and balance when using the toilet.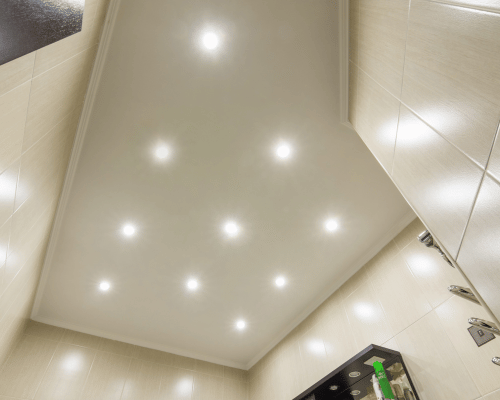 6. Improve Nighttime Bathroom Lighting:
Poor lighting can significantly increase the risk of falls. Many seniors need to use the bathroom at night, so it's important to have a well-lit path. Consider adding nightlights in the bathroom and in the hallway leading to it. You can also use sensor-activated lights that turn on when movement is detected.

7. Install a Shower Chair or Transfer Bench:
Standing for the duration of a shower can be tiring, and potentially dangerous for seniors with balance issues. Shower chairs offer a safe and comfortable solution, allowing seniors to sit while they shower.
Swap Out the Bathroom Door: Traditional bathroom doors swing inward, which can pose a problem if a senior falls against it, preventing caregivers from getting in. Consider replacing the current door with an outward-swinging model or a pocket door, which slides into the wall. This not only makes it easier for caregivers to access the bathroom during emergencies but also provides more space for seniors to move around.

8. Prevent Scalding at the Tap:
Seniors have more delicate skin that's susceptible to burns, and they may also have a delayed response to hot temperatures. Protect them by lowering the water heater temperature to a safe 120 degrees Fahrenheit. Installing anti-scald devices on faucets, which automatically shut off the water if it gets too hot, and clearly marking the hot and cold faucets, can also be effective measures.

9. Equip with a Medical Alert Device:
Even with all the precautions, falls can still happen. A waterproof medical alert device like a bracelet or necklace can be a lifesaver in such situations. These devices provide seniors with an easy way to call for help if they fall or need assistance, giving both them and their families peace of mind.

10. Maintain a Clutter-Free Environment:
Clutter can create tripping hazards. Regularly clearing the bathroom of unnecessary items, such as extra bottles or decorative elements, can go a long way in preventing falls. Make sure there is a clear path to and from the bathroom.

11. Regular Maintenance Checks:
Finally, routine checks are crucial in maintaining a safe bathroom environment for seniors. Check for loose tiles, leaky pipes, or worn-out non-slip decals, and fix any issues immediately.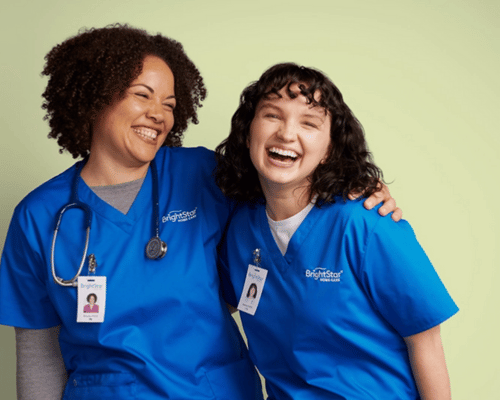 Contact BrightStar Care of Miami Beach Today!
At BrightStar Care, we prioritize senior safety in every aspect of our care services. We understand the importance of creating a safe and comfortable environment for seniors in their homes. Through our comprehensive home safety assessment and personalized care plans, we aim to minimize the risk of falls and other home accidents.

BrightStar Care provides a team of professionals ready to care for you and your loved ones. We understand the challenges caregivers face and are committed to providing compassionate care that meets the needs of those we serve. If you want more information about our services, please visit our website or call us today.

If you have questions regarding our services in Aventura / Miami Beach, or want to book a free home visit, don't hesitate to contact us at 786-409-7104. Our website also includes a contact form that you can use to get in touch with us. Our address is 11077 Biscayne Blvd #304, Miami, FL 33161, United States. It will be a pleasure to meet you and your family, and we look forward to providing you with the care and support you need.