VA Aide and Attendance Benefits - Resources in Menifee and Riverside County, CA
How do VA Benefits help pay for in home care services, caregivers and personal assistance to vets in Riverside County?
BrightStar Care of Central Western Riverside County, a home care agency that provides quality home care (companion,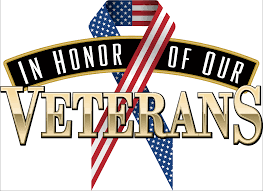 personal care), home health (skilled nursing) and medical staffing solutions to families and businesses in the Riverside County area, is raising awareness for vets and their families who want to age-in-place with the help of a caregiver, but might be struggling to pay for in-home care needs such as caring for a loved one with Dementia/Alzheimer's.
Veterans' benefits provide those who have served their country, as well as their spouses, with financial assistance during their retirement years. Veterans who are at least 65 years old and who served during war time (though not necessarily in actual combat) may be eligible for financial assistance through the Department of Veteran Affairs (VA) that can be used to help pay for an in-home caregiver to provide assistance with activities of daily living. Spouses and surviving spouses of wartime veterans are also often eligible.
"The foremost eligibility requirement is the service requirement," said Todd Clement, President of BrightStar Care, which was recently named the 2016 "Best of Home Care - Provider of Choice" by Home Care Pulse. "The veteran must have served at least one day during wartime."
The dates that the VA considers wartime include World War II, 12/7/1941 through 12/31/1946; Korean Conflict, 6/27/1950 through 1/31/1955; Vietnam War, 8/5/1964 through 5/7/1975, although veterans who served in Vietnam itself ("in Country") as early as 2/28/1961 may also qualify; and the Gulf War, 8/2/1990 to date to be determined by the U.S. government. Dates of service can be established from discharge papers. Copies of lost discharge papers can be requested from the National Archives, or by calling (314) 801-0800.
"There are so many questions and so much misinformation on options to pay for quality in-home care," concluded Clement. "Get the true facts and information to see if you or someone you care for will qualify."
About BrightStar Care:
BrightStar Care® of Western Riverside County, - Menifee, CA provides the highest quality medical staffing, skilled nursing and non-medical in home care for seniors and children, including elder care companionship, sitter and nanny services in Riverside County. Accredited by The Joint Commission, its licensed home care/home health care agency proudly serves Sun City, Menifee, Perris, Homeland, Romoland, Hemet, Canyon Lake, Riverside, Moreno Valley, Nuevo, San Jacinto, Corona, Murietta and Temecula.
For more information, please call (951) 679-6986, or visit http://www.brightstarcare.com/central-western-riverside-co. The office is located at 29737 New Hub Dr., Suite 101, Menifee, CA 92586.