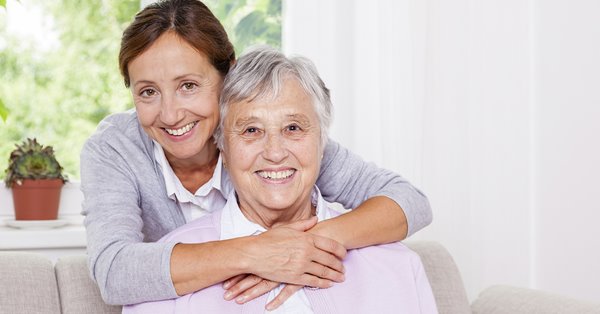 November is National Family Caregivers Month, and we're celebrating the working family members who put their time, energy, and love into helping their loved ones in need. Caregiver Appreciation Day, which falls on November 13, is the perfect opportunity to discover a fun new activity to do with your loved one.
So, which activities are most popular across the country? Take a look at our map below—created from top national searches from Google—to find out the ways family caregivers and seniors in different regions across the country spend time together, then read on below to discover new ways to make memories with your loved one this Caregiver Month.
5 Ways to Celebrate National Family Caregivers Month Across the Country
Exercising with Your Loved One in the Northeast – New Englanders love staying active. Learn how family caregivers here get moving with their loved ones, whether that means a leisurely stroll in the park or splashing in the local pool.

Gardening with Your Loved One in the South – With its fertile soil and warm temperatures, it's no wonder the South is a gardening hotspot. For family caregivers who want to exercise their green thumbs, discover the benefits of gardening alongside loved ones.

Crafting with Your Loved One in the Midwest – The Midwest is known for getting crafty. Find new ways to spend some quality time with your loved one and reduce stress while doing fun crafts, such as scrapbooking or painting.

Doing Yoga with Your Loved One in the Southwest – In the Southwest, yoga is a popular activity for both its physical and mental benefits. Learn how family caregivers help their loved ones exercise their minds and bodies with modified yoga poses and chair stretching.

Cooking with Your Loved One in the West – In the West, generations of families bond over cooking. Find ways family caregivers can cook up some fun with their loved ones, whether that means recreating an old family recipe or taste-testing a new one.

If you have more questions on how to support your loved one during National Family Caregivers month, a BrightStar Care care professional is always ready to help. Call 866.618.7827 or contact a BrightStar Care location near you to learn more about in-home care.