BrightStar Care Miami Beach is a paragon of quality regarding senior care services. Dedicated to the well-being and health of seniors, this institution has consistently provided top-tier services tailored to meet the unique needs of every old resident. BrightStar Care ensures the golden years are spent in comfort and peace, from skilled nursing to companionship services.

Understanding Long-Term Care Insurance
Long-term care insurance
is a specialized insurance product designed primarily for individuals who may require prolonged care due to chronic illness, disabilities, or cognitive impairments such as Alzheimer's disease. Unlike traditional health insurance, which typically covers short-term conditions and hospital stays, long-term care insurance focuses on providing coverage for extended care services. These services can range from assistance with daily living activities like bathing, dressing, and eating to more specialized care provided in a nursing home, assisted living facility, or even at one's own home.
Here's what sets long-term care insurance apart:
Duration of Coverage: This insurance covers care for extended periods, often lasting several months to many years. The time can be chosen based on individual needs and the type of policy purchased.
Diverse Care Settings: Coverage isn't limited to just nursing homes. Depending on the policy, it can cover home care, community programs, and other types of assisted living settings.
Cost Management: Long-term care costs can be excessive, and paying out-of-pocket might only be feasible for some. Long-term care insurance ensures individuals can manage these costs more effectively, safeguarding their assets and savings.
Eligibility Criteria: Typically, the benefits kick in when the insured can only perform a specific number of daily living activities (often two or more) with assistance. Cognitive impairments can also trigger the benefits.
Premium Consideration: Premiums can vary based on age, health status, and the extent of coverage chosen. It's often advised to invest in long-term care insurance for a younger generation when premiums might be lower.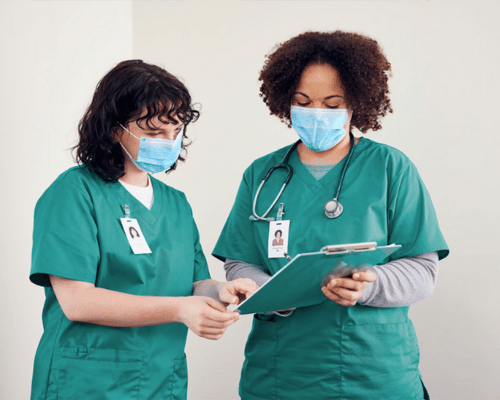 Long-term care insurance is a forward-thinking approach to managing potential future care needs. With the rising healthcare costs and an increasing aging population, having such an insurance policy can offer valuable financial protection and peace of mind.

A Safety Net for Seniors
Long-term care insurance is designed to cover the costs of long-term care services that aren't typically covered by traditional health insurance. This includes assisted living, adult day care, respite care, and even home modifications for seniors. This type of insurance can be a game-changer for seniors, ensuring they receive the best care without the burden of excessive costs.

The Synergy Between Long-Term Care Insurance and Senior Services
The interplay between long-term care insurance and senior services in institutions like BrightStar Care Miami Beach is harmonious. Here's how they complement each other:
Financial Security: Long-term care insurance ensures seniors can access their required services without financial strain. Understanding the importance of this, BrightStar Care works closely with insurance providers to streamline the process and make it hassle-free for seniors and their families.
Flexibility in Service Choices: With long-term care insurance, seniors are open to more than specific services. They can choose services that best fit their needs: physical therapy, occupational therapy, or specialized dementia care.
Peace of Mind: Knowing that the cost of care is taken care of provides peace of mind to seniors and their loved ones. This allows them to focus on well-being and recovery rather than financial concerns.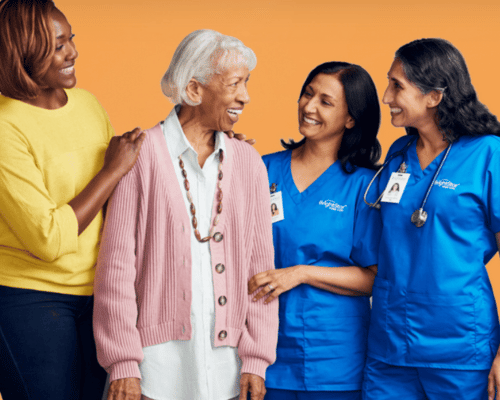 Benefits Exclusive to BrightStar Care Miami Beach
BrightStar Care Miami Beach is more than just any senior care facility. Here are some of the unique benefits they offer:
Tailored Care Plans: Every senior and their needs are unique. BrightStar Care ensures that each individual receives a personalized care plan that resonates with their needs.
Certified Professionals: BrightStar Care Miami Beach staff are not just skilled; they are certified and continuously trained to provide the best care. This ensures that seniors are in safe and capable hands.
Holistic Approach: Beyond just physical care, BrightStar Care focuses on seniors' emotional and mental well-being, ensuring a holistic approach to care.
As the population ages, the demand for senior care services grows. BrightStar Care Miami Beach is a beacon of hope for seniors and their families with its commitment to excellence. Coupled with the safety net of long-term care insurance, seniors can now enjoy their golden years with the assurance that they are well taken care of. This synergy not only enhances the quality of life for seniors but also provides immense peace of mind to their families.
Institutions like BrightStar Care Miami Beach work with long-term care insurance to ensure a future where seniors are given the respect, care, and quality of life they deserve. As we progress, we must recognize and applaud institutions that set the gold standard in senior care.

Contact BrightStar Care of Miami Beach Today!
Looking into caregiving services may be overwhelming, but with
BrightStar Care Miami Beach
, we ensure to make the process so much easier for you. We are confident that our team of professionals will assist you in looking for the right caregiver to take care of your loved one by keeping you in the loop and more. Contact us today to learn more about caregiving services! Our office proudly serves Miami and Miami Beach area. Our office is located at
11077 Biscayne Blvd, Suite 304 North Miami, FL, 33161 United States
. You may also call us at
786-409-7104
. We look forward to hearing from you!