When the need arises for our loved ones to receive professional care, navigating the many options available can be daunting. BrightStar Care Homes™ Boise offers an
unparalleled experience
by merging the comforts of a traditional home with professional, compassionate care in an assisted living and memory care setting.

Defining Assisted Living and Memory Care Community
Assisted Living and Memory Care communities, like the one provided by BrightStar Care Homes™ Boise, fuse the solace of home settings with a spectrum of care services tailored for seniors. Each individual has unique needs and preferences. Whether relishing a tranquil moment by the fireplace or actively engaging in friendly games like cards, these communities cater to a vast array of personalities and requirements.
BrightStar Care Homes™ Boise takes it a notch higher by hosting intimate communities. With a capacity of only 8 to 12 residents, the focus is on providing meticulous attention. This ensures a staff-to-resident ratio of 1:6 or, even better, fostering personalized care that's second to none.

Re-imagining Traditional Assisted Living
Many families believe that when their elderly loved ones can no longer remain in their homes, the only solution lies in conventional assisted living facilities. BrightStar Care Homes shatter this myth. The transition from one's home to such an assisted living setup is seamlessly facilitated, making it feel more like a natural progression than a drastic change.
It's an apt choice for those who cherish the intimate ambiance of home yet require continuous assistance with daily chores and activities. BrightStar Care Homes doesn't just stop there. They also offer specialized memory care, ensuring that every resident, regardless of their cognitive state, experiences a nurturing environment.
Each care home has a distinct charm, an amalgamation of its residents' essences. Integrating personal belongings like a cherished rocking chair or a preferred recliner enriches the atmosphere, creating a canvas of shared memories, joy, and mutual connections.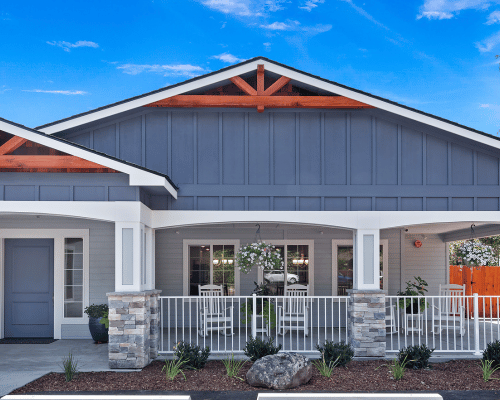 The Role of Registered Nurse Oversight
Every BrightStar Care Homes Boise resident benefits from a personalized care plan meticulously crafted by a Registered Nurse (RN). The focus isn't just on present needs but extends to continuous monitoring. This proactive approach aids in the early detection of health changes, significantly reducing potential risks.
The dynamic nature of these care plans ensures they evolve to align with each individual's changing health landscape. Communication remains at the forefront, with families in the loop regarding any shifts in their loved one's health or care plan.

Experience the Unparalleled Difference
With an unwavering commitment to excellence, BrightStar Care Homes Boise stands out. They prioritize the residents and understand the apprehensions and needs of the families. Access to the leadership team is available around the clock, ensuring transparency and trust.
Their premium services are complemented by transparent pricing, ensuring families can make informed decisions without any surprises.
In assisted living and memory care, BrightStar Care Homes Boise has redefined standards, establishing itself as a beacon of compassion, professionalism, and unparalleled care.

A Unique Blend of Assisted Living at BrightStar Care Homes™
BrightStar Care Homes™
emerges as a unique blend of homeliness and professional assistance in the vast realm of senior care options. Unlike the expansive assisted living facilities that house numerous residents, BrightStar Care Homes offers an intimate setting reminiscent of a personal home. With just 8-12 residents in each home, every individual receives personalized attention, thanks to a favorable caregiver-to-resident ratio of 1:6 or even better. This structure ensures quality care and fosters deep connections and a genuine sense of belonging.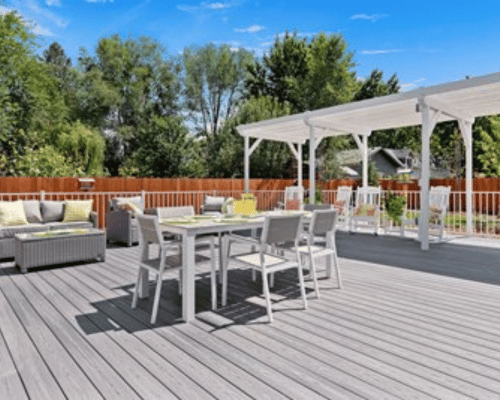 Activities Tailored to Individual Preferences
The essence of life at BrightStar Care Homes isn't just limited to professional care; it's about enriching every moment, ensuring residents lead lives filled with joy, dignity, and purpose. The plethora of activities is curated to cater to the varied interests and capacities of the residents.
Understanding that every individual is unique,
activities are meticulously crafted to meet residents at their comfort levels
. While some may find solace in quiet hobbies like storytelling or crafts, others might thrive in group activities like games or cooking sessions.
Here's a snapshot of the diverse activities residents can indulge in:
Arts and Crafts: Unleashing creativity, allowing residents to express themselves and reminisce through the joy of crafting.
Storytelling: An avenue to share memories, experiences, and tales that spark conversations and strengthen bonds.
Cooking and Baking: A delightful blend of sensory experiences, evoking nostalgia and offering hands-on engagement.
Music: A universal healer, music sessions uplift spirits, evoke memories, and provide therapeutic benefits.
The compact, tight-knit structure of BrightStar Care Homes ensures flexibility, ensuring every resident's needs and preferences are met, enriching their stay.

Unwavering Commitment to Safety
Safety stands as a cornerstone at BrightStar Care Homes Boise. While there's a robust foundation of standard safety measures to mitigate accidents or injuries, the homes also integrate advanced safety features.
Residents' mobility is monitored with precision thanks to strategically placed sensors. This instant alert system ensures that assistance is readily available, even before it's sought. Enhancing external security, cameras keep a vigilant eye on the surroundings, while doors and gates are fortified with sensors. This multi-layered safety net ensures peace of mind, knowing every resident is in a safe, secure environment.
BrightStar Care Homes embodies the perfect amalgamation of homely warmth and professional care,
redefining the standards of assisted living and memory care
.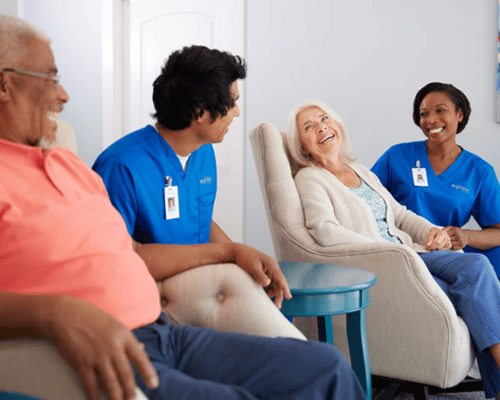 Contact BrightStar Care of Boise Today!
Schedule a free consultation today, or if you are a nurse looking to work in a compassionate environment held to a higher standard, apply today. We invite you to
contact us today
if you would like to learn more about our services, as well as our other wide range of caregiving services! We are located at
4355 W Emerald St Ste #290, Boise, ID 83706, United States
You can also reach us by phone at
208-338-7878
. Hopefully, we'll hear from you soon!