According to AllTrails, there are 4,846 trails in Colorado to explore! They range anywhere from easy, family-friendly hikes to intense hard trails that requires training and safety gear. Colorado is undeniably gorgeous and some of the best views comes from walking in nature! So, no matter what level of hiker you are, you are sure to find some great trails!
Here's some of our Staff's Picks!
Lauren's favorite:
Rock Park in Castle Rock, CO-This trail starts at the base of the town's famous Castle Rock. I love this hike because it has amazing views of the entire town. It's a moderate hike, great for kids and dog friendly. It's our family's tradition to hike the Castle Rock the morning of the Annual "Lighting of the Star", the hour hike is the perfect way to start off the day. The Star is located on top of the Rock and is lit the weekend before Thanksgiving and turns off for the season at the end of the National Western Stock Show. If you haven't done this hike already, be sure to put it on your list.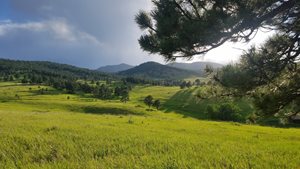 Shannon's favorite
: White Ranch Park – I love this trail because it isn't too far from the city, but still is peaceful with beautiful views.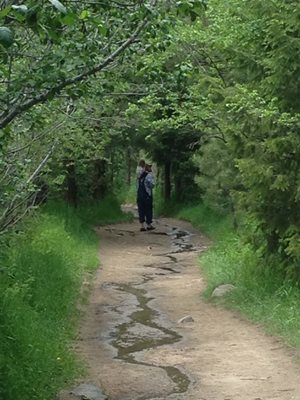 Daisy's favorite:
My favorite is Lair O' the Bear. It's an easy trail that anyone can do and it's beautiful!!!
Jessi's favorite:
Fourth of July Mine Trail. It's a moderate to hard trail located in Nederland, Colorado. It's not super busy trail that gives you some amazing views of the Continental Divide. Being up on the trail makes you feel like you're in an entirely different part of the world! If you go towards the end of spring/early fall, prepare for snow fields and muddy trails!
Be sure to check out the trail that you want to do so you have the best experience (and equipment)!