Are you seeking high-quality and reliable healthcare services for yourself or a loved one? Look no further than BrightStar Care, the award-winning provider of in-home healthcare services. BrightStar Care has established itself as a leader in the industry with a solid commitment to excellence. This article will explore the key factors contributing to BrightStar Care's success and what sets them apart from other providers.
BrightStar Care has emerged as a trusted and award-winning provider of in-home healthcare services in the ever-evolving healthcare industry. Their dedication to delivering exceptional care and a commitment to innovation has earned them a stellar reputation. Let's delve into the factors that contribute to their success.

Exceptional Caregivers
At the heart of BrightStar Care's success lies its exceptional caregivers. These dedicated professionals are carefully selected and rigorously trained to provide clients with the highest level of care. BrightStar Care understands that the quality of caregivers directly impacts the quality of service, and that's why they go above and beyond to ensure they have a team of compassionate and competent individuals.
When recruiting caregivers, BrightStar Care follows a meticulous screening process. They conduct thorough background checks, verify credentials, and assess applicants for experience and skills. This stringent process helps them identify candidates with the necessary qualifications and exhibit the right attributes, such as empathy, patience, and reliability.
Once selected, caregivers undergo comprehensive training programs to equip them with the knowledge and skills needed to excel in their roles. These training programs cover various aspects of caregiving, including personal care, medical assistance, safety protocols, and effective communication.

Comprehensive Services
BrightStar Care offers a wide range of comprehensive services to meet the diverse needs of its clients. They understand that each individual has unique healthcare requirements, and their goal is to provide a holistic approach to in-home healthcare. By offering a comprehensive range of services, BrightStar Care ensures that clients receive the support they need without the hassle of coordinating multiple providers.
One of the critical advantages of BrightStar Care's comprehensive services is the convenience it offers. Clients can access a wide array of healthcare services under one roof, eliminating the need to seek multiple providers for different aspects of care. This streamlined approach saves time and effort and reduces the stress of managing various healthcare arrangements.

Personalized Care Plans
BrightStar Care understands that every individual has unique healthcare needs and preferences. That's why they prioritize the development of personalized care plans for each client. By tailoring their services to the specific requirements of the individual, BrightStar Care ensures that clients receive practical and tailored care to their preferences.
Creating a personalized care plan begins with thoroughly assessing the client's needs. BrightStar Care's professionals, including nurses and care managers, conduct comprehensive assessments to understand better the client's medical conditions, physical limitations, cognitive abilities, and personal preferences. This assessment forms the foundation for developing a care plan that addresses all aspects of the client's well-being.
Based on the assessment, BrightStar Care's experts collaborate with the client and their family to design a care plan that reflects their goals and aspirations. They consider factors such as the client's desired level of independence, cultural background, and personal routines. This collaborative approach ensures that the care plan aligns with the client's unique circumstances and respects their individuality.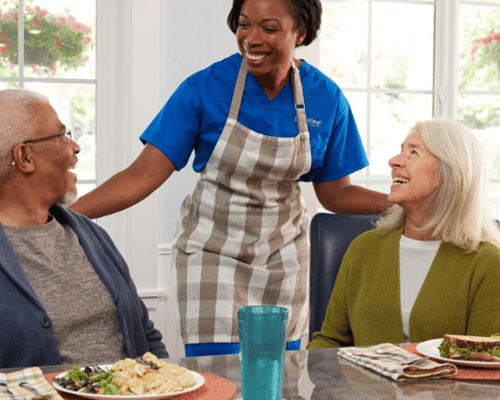 Quality Assurance
Maintaining exceptional quality standards is a top priority for BrightStar Care. They have robust quality assurance programs to ensure that the care and services they provide consistently meet the highest standards of excellence. By implementing rigorous quality control measures, BrightStar Care instills confidence in its clients and ensures the delivery of top-notch care.
One of the critical components of BrightStar Care's quality assurance program is the rigorous screening and training process for caregivers. By carefully selecting and extensively training their caregivers, BrightStar Care ensures that only qualified and competent professionals join their team. This initial screening and training process set the foundation for delivering high-quality care.

Cutting-Edge Technology
BrightStar Care recognizes the transformative power of technology in enhancing care delivery. They leverage cutting-edge technology to improve efficiency, communication, and client experience. By embracing technological advancements, BrightStar Care ensures its clients receive the highest level of care and stay connected with their caregivers and healthcare team.
One of the critical areas where BrightStar Care utilizes technology is the management of electronic medical records (EMRs). Electronic medical records streamline documentation, allowing caregivers and healthcare professionals to access important information quickly and securely. EMRs give caregivers real-time access to clients' medical histories, medications, and care plans, facilitating accurate and up-to-date care delivery.

Strong Reputation
BrightStar Care has built a strong reputation within the healthcare industry as a trusted and reliable provider of in-home healthcare services. Their commitment to quality, integrity, and exceptional care has earned them the respect and recognition of clients and healthcare professionals. This strong reputation sets them apart from other providers and reinforces their position as an industry leader.
One of the key factors contributing to BrightStar Care's strong reputation is its unwavering commitment to delivering high-quality care. They prioritize excellence in every aspect of their services, from caregiver selection and training to developing personalized care plans. By consistently providing exceptional care, BrightStar Care has garnered the trust and loyalty of its clients.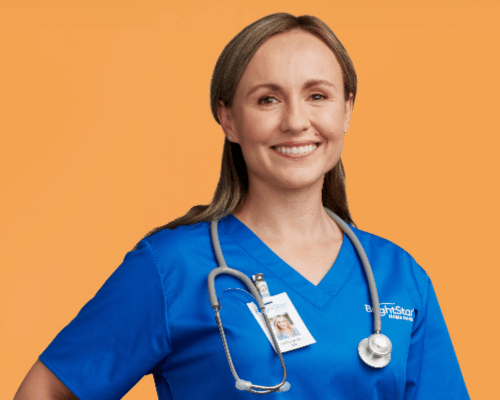 Community Involvement
BrightStar Care understands the importance of giving back to the communities they serve. They actively participate in community events, support local organizations, and contribute to charitable causes. By being involved in the community, they foster a sense of belonging and positively impact the lives of those around them.

Awards and Recognition
BrightStar Care's dedication to excellence has not gone unnoticed. They have received numerous awards and recognition for their outstanding services. These accolades testify to their commitment to providing top-notch in-home healthcare and further solidifying their position as award-winning providers.

Testimonials from Satisfied Clients
The accurate measure of success lies in the satisfaction of clients. BrightStar Care takes pride in the positive feedback from those they have cared for. Countless testimonials highlight the compassionate care, professionalism, and positive impact BrightStar Care has had on the lives of individuals and their families.

The BrightStar Care Difference
What truly sets BrightStar Care apart from other providers is their unwavering commitment to making a meaningful difference in the lives of their clients. They understand that healthcare is not just about treating medical conditions but about providing comfort, companionship, and peace of mind. This unique approach to care distinguishes BrightStar Care and has contributed to its success as an award-winning provider.
BrightStar Care goes above and beyond to create a supportive and compassionate environment for its clients. They prioritize building solid relationships based on trust, respect, and empathy. Caregivers take the time to listen to clients, understand their individual needs and preferences, and provide care tailored to their unique circumstances.
Compassionate care is at the core of BrightStar Care's philosophy. Their caregivers not only attend to the physical needs of their clients but also offer emotional support and companionship. They engage in meaningful conversations, provide a comforting presence, and actively participate in activities that bring joy and fulfillment to clients' lives. This holistic approach to care recognizes the importance of addressing clients' emotional well-being and physical health.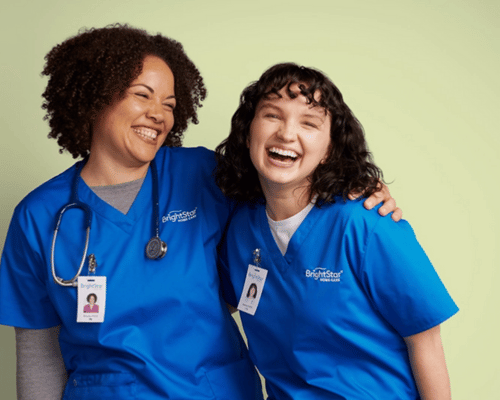 Contact BrightStar Care of Oklahoma!
BrightStar Care's commitment to excellence, exceptional caregivers, comprehensive services, personalized care plans, quality assurance, cutting-edge technology, strong reputation, community involvement, and numerous awards and recognition collectively contribute to their award-winning status. When it comes to in-home healthcare, BrightStar Care stands out as a trusted and reliable choice.
Looking into caregiving services may be overwhelming, but with
BrightStar Care Oklahoma
, we make the process much easier for you. We are confident that our team of professionals will assist you in looking for the right caregiver to care for your loved one by keeping you in the loop and more. Contact us today to learn more about caregiving services! Our office is at
3000 United Founders Blvd Suite 103G, Oklahoma City, OK, 73112
. You may also call us at
405-896-9600
. We look forward to hearing from you!