Carla Julian BSN, RN, Certified Natural Health Professional, Doctor of Naturopathy



How long have you been a nurse?
I have been a Registered Nurse for 23 years with experience in multiple settings and areas of nursing. I have worked in hospitals, physician's offices, clinics, short stay rehabilitation hospitals, and home health. I have worked in the areas of cardiology, arrhythmia device nursing, nutritional counseling, health coach, rehabilitation nursing, IV home infusions, and traditional home health care.

What expertise and experience do you bring to BrightStar Care?
I bring a wide range of skills from different areas of healthcare. Having a broad experience across different spectrums of healthcare has provided me with an extensive knowledge base. Patient education is an area of expertise. A large part of my career over past 10 years has revolved around patient education and coaching. I am thorough and detailed with education as I feel the more our patients understand, the more empowered and involved they feel in their personal health and plan of care.

What part of your job are you most passionate about?
I am most passionate about holistic and comprehensive care as it relates not only to patient care, but also to staff and colleagues. I believe that caring for a person as a whole being including mind, body, and spirit is integral in not only patient care and satisfaction, but also care of staff and retention of employees. Every person desires to be heard and validated, understood and valued. Comprehensive care involves caring for all the patient's needs, not simply a single diagnosis. I'm passionate about creating a culture of comprehensive care for each of our customers.

What are three unique strengths you bring to BrightStar care?
Three strengths I bring to BrightStar are that I am visionary and love to bring new ideas to the table; I have extensive knowledge of alternative care and resources that can further assist our clients; and I have a positive outlook on growth and change.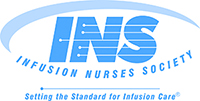 If you have questions about how RN oversight works at BrightStar of SC - Rock Hill, or if want to speak with our Director of Nursing, please call us at (803) 578-9900.