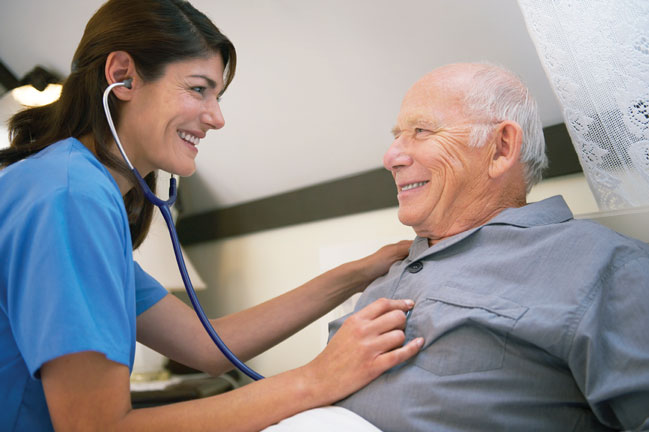 One of our favorite times of the year is upon us – National Nurses Week! Although it is recognized as May 6 through 12, we celebrate all month long (and all year long, really) because it's a special time to recognize our hard-working nurses.
National Nurses Week was started in honor of Florence Nightingale, the founder of modern nursing, to recognize the often thankless work nurses do. Nursing is a profession with varied interests, strengths and passions because of the many opportunities it offers. Nurses are versatile, working anywhere from emergency rooms to school-based clinics, homeless shelters and, yes, in the homecare setting.
Each and every day, nurses play a very important role in helping BrightStar Care to deliver upon our promise of delivering the utmost in quality care. BrightStar takes a different and better approach to home care by requiring each location to have an RN Director of Nursing involved in the active oversight of our clients and the staff who care for them regardless of state regulations, so it is impossible to over-emphasize the key role nurses play in our everyday operations and, in tandem with our wonderful and compassionate caregivers and CNAs, deliver on our promise of providing A Higher Standard of Care for our clients and their families.
Join BrightStar Care in saluting the dedicated nurses who touch all of our lives, here are some ways to #thankanurse in your life:
1. Hug a nurse and tell them how much they mean to you.
2. Send/give a card or flowers.
3. Share a photo with your favorite nurse and let them know how special they are.
4. Record a short video message thanking them for all they do.
5. Surprise them with their favorite coffee or treat.
It's easy to #thankanurse and we want to hear your stories about how the nursing profession has touched your life or the life of a loved one.