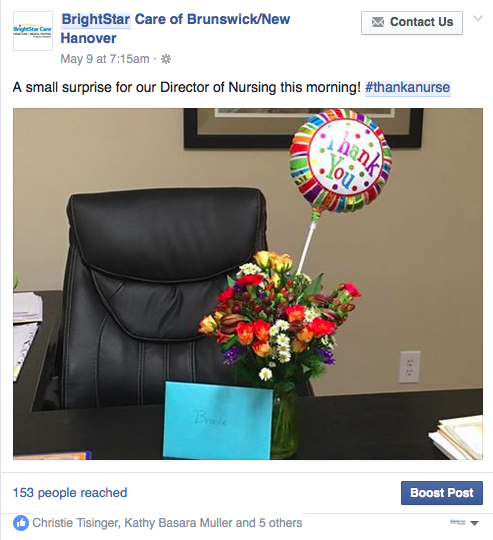 This week, we've paid tribute to the hardworking nurses in all of our lives during National Nurses Week, which ran from May 6–12. BrightStar Care is the proud employer of more than 5,000 nurses nationwide, including registered nurses, licensed practical nurses, and licensed vocational nurses. These at-home nurses are a selfless group of professionals whose passion, commitment, and expertise shines through in all they do. We wanted to take this opportunity to thank them, and here's how we did it.
For National Nurses Week 2016, we asked our followers to take a photo thanking a nurse in their life and post it to Instagram, Twitter, or Facebook with the hashtag #ThankANurse. The response was incredible! Thousands of people across the country took a moment to express their gratitude to a nurse. Some people wrote heartfelt thank-you notes and delivered flowers, while others baked treats or gave homemade nurse gifts. Some simply stopped to say, "Happy Nurses Week!" Below, we've highlighted a few of our favorite moments.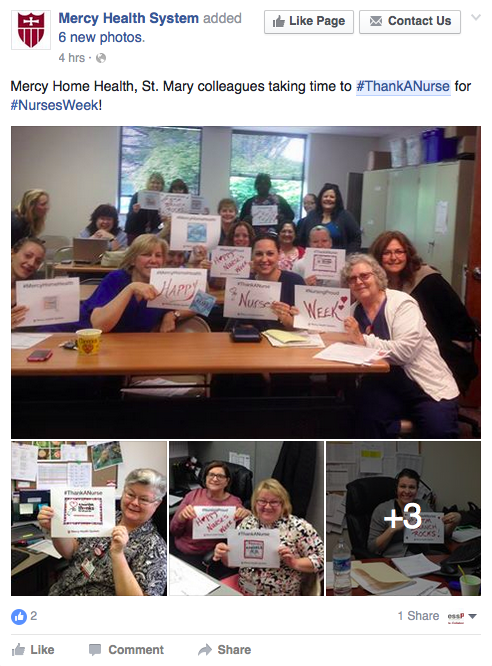 Going Beyond National Nurses Week
Although the second week of May is dedicated to celebrating nurses for all that they do, the appreciation doesn't have to end there. Let's go beyond Nurses Day. Whenever you're feeling inspired throughout the year, be sure to thank the hardworking nurses in your life for the positive impact they have on your loved ones. On behalf of BrightStar Care, we salute nurses! Thanks to our followers for a great National Nurses Week.