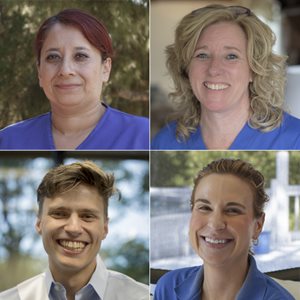 Throughout the year, we hear stories of wonderful caregivers making a difference in the lives of their clients across the country. And every year, we have the honor and pleasure of naming four Regional Caregivers of the Year – finalists for our National Caregiver of the Year award and a scholarship for continuing education. These individual exemplify what it means to serve with passion, connect with their clients on a truly personalized leve, and deliever our promise of A Higher Standard of Care. They are the face of everything we stand for, and we could not be more proud.
We're thrilled to introduce our 2017 Regional Caregivers of the Year:
Debbie Watts | Northeast Region
Debbie helps her client Beth feel like she's not disabled – their bond is inspiring. "She has truly turned my life around and turned a light back on inside. I'm happy and look forward to getting up and getting dressed and living every new day."
Learn more about Debbie and the client who nominated her.
Molly Hawkins | Southeast Region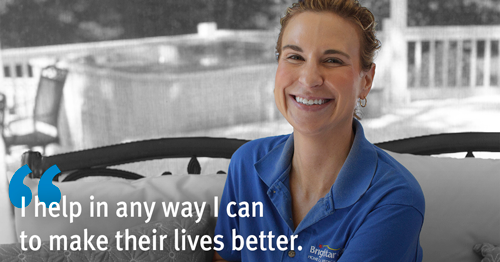 Molly has made a lasting impact on two families for the compassionate care of their aging parents. "Molly was the sweetest answer to my prayers, a shining example of someone who made a remarkable difference in the life of my mother and our family," said one grateful daughter.
Learn more about Molly and the families who nominated her.
Adrian Bala | Midwest Region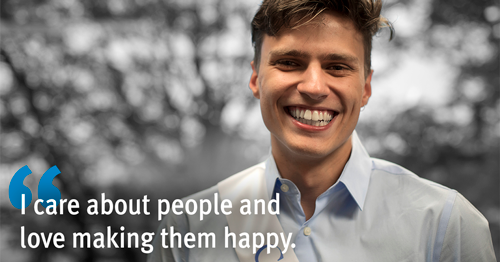 Adrian's passion is caring for others. A young veteran Marine Raider and his family agree. "He just makes Dan feel good, and that's why Barb and I feel so confident when he's here."
Learn more about Adrian and the family who nominated him.
Olivia Michel | West Region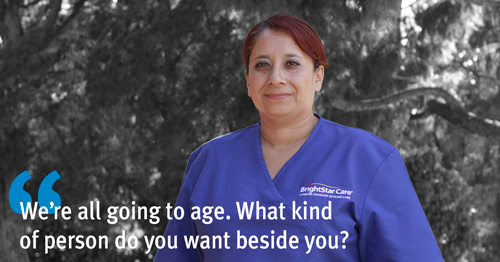 The clients' family said it best. "You learn that caregivers are born, and they're not made. Without a doubt, Olivia has that quality." Olivia Michel's compassionate, professional care have made it possible for one elderly couple to stay exactly where they want to be – home.
Learn more about Olivia and the family who nominated her.