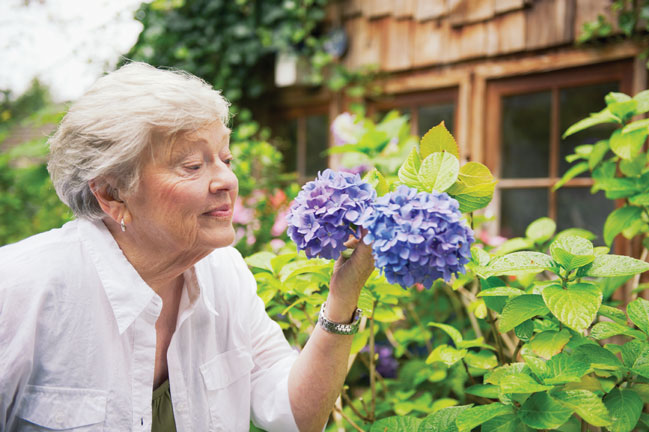 Delirium is a sudden, temporary onset of confusion that causes changes in the way people think and behave. Older people are most at risk. Knowing what to look for and treating the causes early can help save lives. BrightStar Clinical Pathways for Delirium/Dementia is an evidence-based program designed specifically to empower people with delirium to be aware of their symptoms and know how to manage their condition. The RN BrightStar Clinical Pathways Coordinator leads a team of Certified Nursing Assistants and Home Health Aides all specially trained in delirium to provide specialized, person-centered care. Throughout the four-week program, the BrightStar Clinical Pathways for Delirium / Dementia team makes sure the:
Patient clearly understands the plan of care from the physician and the steps needed to take to optimize their wellness
Family feels confident their loved one can self-manage their condition
Physician is kept up to date on the patient's condition and made aware of any circumstances that may require attention
What happens during a BrightStar Clinical Pathways for Delirium / Dementia visit? B.R.A.I.N. C.A.R.E.!
RN Clinical Pathways Coordinator
Be Supportive: Listen to the client's and family's needs, evaluate how the client and family are coping with the diagnosis
Review: Physician orders, appointment dates and items to bring, safety needs – especially if client is wandering or exit seeking
Ask: Are we meeting your expectations?
Investigate changes: Who, What, Where, When analysis of the behavior
Nursing Assessment: Perform physical assessment with special attention to signs and symptoms
BrightStar Care® caregivers
Check client's vital signs, pulse oximetry*, weight, level of agitation and confusion, home safety, and food and medication supply
Assist: Maintain structure to visit allowing for flexibility in responding to client's requests, support activities of daily living and person-centered leisure, recreation, and hobbies
Review the plan for the visit with the client and family
Exit after ensuring the client's safety and noting any changes of condition. Before leaving ask, "Is there anything more we can do for you?"
Exclusive BrightStar Clinical Pathways resources for delirium / dementia patients and their families
Guidebook – The story of the condition that the individual, caregiver, physician, and family can use to better manage their condition.
Patient and Family Education Material – Informative, illustrated packet provides useful information on how to stay healthy.
Symptom Alert – Easy-to-read reference card helps monitor symptoms for early detection