You've likely seen them while researching potential home partners: award logos and seals of approval. Organizations and businesses are - understandably - proud of their successes. Our BrightStar Care teams across the country work hard every day to provide skilled, compassionate care to families. It's nice to be recognized for that commitment and effort. Awards do more than stroke the ego of the winner. They indicate to families that the provider is doing something right and going above and beyond to provide quality services to their clients. However, not all awards are created equal. How do you know which ones truly signify excellence in home care? Let's talk about how to determine an award's significance and take a look at a few highly-regarded home care awards and designations.
How to evaluate a home care award's significance
Not every organization that grants certifications and awards carries the same weight. Thanks to the internet, it's easier than ever to dig deeper into what an award might mean to you and your family. The first thing you want to find is the source of the award. If you click on the award logo or seal, it may take you straight to the source, or you can Google the award or organization. Another idea is to check out the organization's "About Us" page online to determine what the organization does and why they are qualified to present the award in question. Next, determine how the organization selects winners:
What criteria were evaluated? Quality and safety statistics? Surveys? Did nominees need to demonstrate a certain level of expertise to be considered (such as being accredited by The Joint Commission)?
Was an entrance fee involved? While some legitimate awards do require an entrance fee to cover back-end costs, a fee often signals that it's simply a vanity award.
What was the scope and who was in the running? Was it a national, state, regional, or local award? Were the agency's competitors considered?
If any of this information isn't readily available on the web, don't hesitate to ask. The agency should be able to explain what the award means, who gave it, and how they won it.
Notable home care awards and designations
The number of home care awards and designations out there may seem overwhelming. But there are a few that stand out.
Joint Commission Accreditation and the Enterprise Champion for Quality Award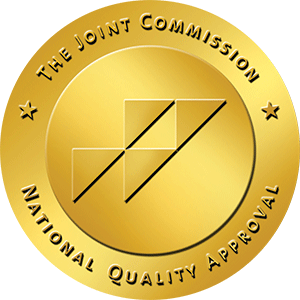 To earn home care accreditation by
The Joint Commission
, home care providers must demonstrate through a detailed on-site review a commitment to safety and consistent, high-quality care for clients and their families. Some of the hundreds of criteria surveyors evaluate include:
Planning and implementing care
Maintaining a culture of safety, quality, and operational performance
Credentialing and training processes
Monitoring performance to identify improvement opportunities
Accreditation is not a one-and-done assessment. Once accreditation is earned, agencies must remain "survey-ready" at all times. The Joint Commission conducts unannounced surveys to ensure that agencies maintain the proper policies and procedures required to uphold their accreditation status.
Just being accredited by The Joint Commission is a mark of high-quality care. But the organization also offers what might be considered the Academy Award for home care franchisors: the Enterprise Champion for Quality Award. To earn the Enterprise Champion for Quality Award, a franchisor must:
Require every franchise to become accredited by The Joint Commission
Have at least 10 franchisees accredited in good standing by The Joint Commission
Demonstrate that 95 percent of all eligible franchisees are accredited and in good standing with The Joint Commission
This is a high bar to meet. At BrightStar Care, we're proud to be one of only two home care franchisors to receive this award since it was established in 2013, and we're the only one to have . It says a lot about our organization that we have more than 300 locations performing at such a high level.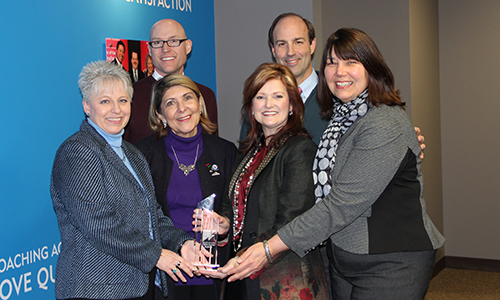 Home Care Pulse designations
Awards that measure safety and quality are certainly important, but it's also important to recognize client and employee satisfaction. These awards are based on feedback from people just like you who use the service or work for the company. They prove a company goes the extra mile to make sure clients, caregivers, and employees are satisfied. Home Care Pulse specializes in satisfaction research and quality assurance, serving hundreds of home care businesses across North America. Their
Best of Home Care Awards
are not based on paper surveys; they speak directly with employees and clients and their families over the phone. Some questions are objective, asking the person to rank a topic on a scale. Others are more subjective, in which the person can go into more detail and relay a story or example.

The results of the survey — with names deleted — are delivered to the company to analyze and identify areas of improvement. They're also used to recognize the best of the best. In 2017, BrightStar Care earned the
"Best of Home Care Endorsed National Provider" designation
because more than 60 percent of our 300 franchise locations earned the Leader in Excellence, Provider of Choice, or Employer of Choice awards. We received the highest number of Provider of Choice locations and Employer of Choice locations. We also had the second-highest number of Leader in Excellence winners, although we're working to be No. 1 in 2018!
Local and regional awards and designations
Along with national awards, healthcare providers also may be recognized by regional, state, or local organizations. These could include:
State home care associations
Nursing associations
Better Business Bureau
Community "Best Of" awards
Local chapters of the Alzheimer's Association, Parkinson's Disease Association, or similar groups dedicated to a health condition
The next time you see an award logo or seal of approval on a home care website, don't skip over it. Learn what it is and why it may matter to you and your loved one. Helpful Resources:
BrightStar Care Award-Winning Home Care