Join Us at Treasure Valley's Walk to End Alzheimer's
Don't miss the world's largest event to raise awareness and funds for Alzheimer's care, support and research!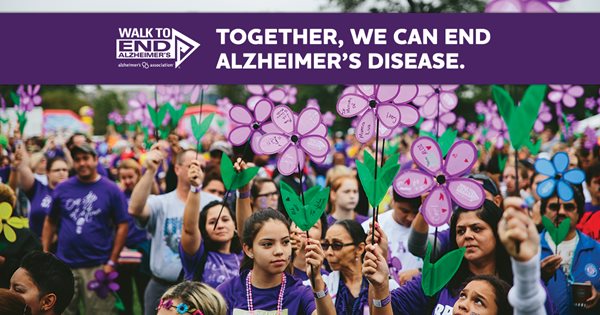 2019 Walk to End Alzheimer's - Treasure Valley
Saturday October 5, 2019
BrightStar Care of Boise
supports the 2019 Walk to End Alzheimer's. We're committed to raising awareness and funds to support Alzheimer's care, support and research, and we need your help.
There are three ways to help the Alzheimer's Association find a cure:
Join us in the fight against Alzheimer's by walking. Register to Walk - CLICK HERE
Help the Alzheimer's Association reach their fundraising goal by making a donation! DONATE NOW CLICK HERE
Volunteer - CLICK HERE
Also, please JOIN THE CONVERSATION ON SOCIAL MEDIA! Using the hash-tags #WALK2ENDALZ and #ENDALZ
How Your Support Makes a Difference:
The Alzheimer's Association works every day to:
Provide care & support to affected families through education, programs and outreach.
Advance research by funding critical studies and convening and connecting scientists across the world.
Advocate for the rights and needs of all those facing Alzheimer's disease and other dementias.
Thank you in advance for your support.
Together, we can end Alzheimer's!
For Alzheimer's FACTS and information on the Alzheimer's Association please visit www.Alz.org
Learn More About BrightStar Alzheimer's Care:
BrightStar Care of Boise
provides a full continuum of in Alzheimer's home care services, including companionship, personal care, dementia care, transportation, medication assistance, skilled nursing and more, to improve our clients' health and quality of life.
To learn more about our local team of Alzheimer's caregivers, skilled healthcare professionals, and home health care support for Boise families and businesses, please
Click Here