Healthy Baking and Cooking Tips for Chico Seniors
Tips for Chico Seniors on Cooking and Baking in a Healthy Way
Helping your Chico senior loved one follow a special diet for heart disease or diabetes may not mean they have to give up their favorite family recipes. Who knew you could use applesauce instead of oil in mom's famous blueberry muffins? Try these simple substitutes for healthier ingredients the next time you cook or bake together:
Click images to enlarge for better viewing or printing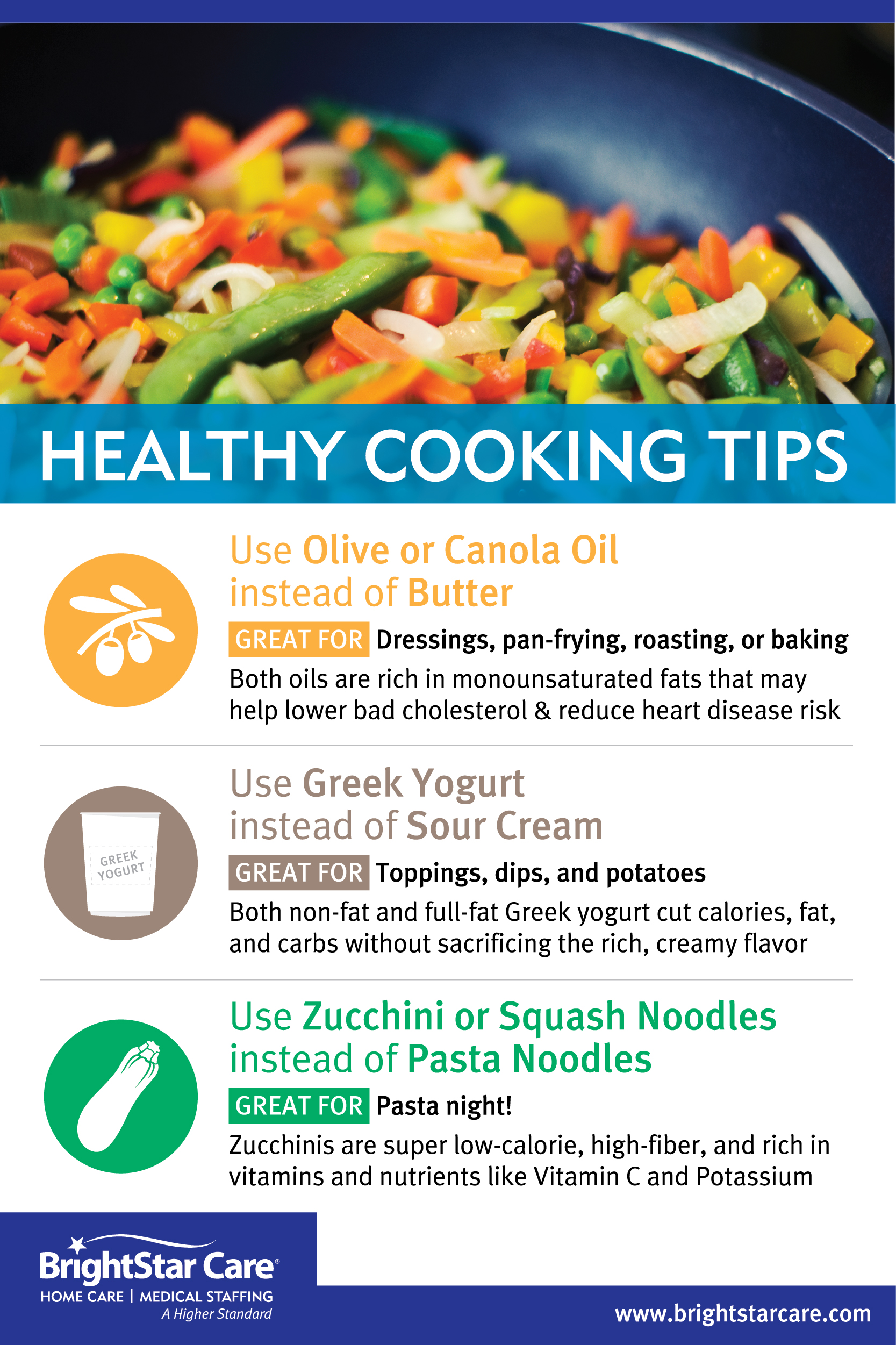 BrightStar Home Care of Chico proudly provide Home Care and Support for the elderly, including 24 hour in-home care and support for eldercare residents in independent and assisted living communities. We provide all levels of senior care from companion services to Skilled Nursing. We also provide Medical Staffing and Physical Therapy for pediatric, adult and geriatric patients, including Personal Care for people with Alzheimer's or Dementia. We also provide Home Child Care, Sitter and Nanny services for Children and Support for New Mothers. We Support Veterans and those with special needs, including help with monitoring seniors for out of town family members and transportation for disabled drivers. Our service area includes Forest Ranch, Chico, Durham, Biggs, Hamilton City, Glenn, Butte City, Gridley, Corning ,Orland, Oroville, Paradise, Magalia, Willows in CA.