BrightStar Care of Austin Celebrates Our Frontline Heroes
During National Nurses Week, we recognize all our amazing nurses, but this year, after battling the COVID-19 pandemic, our gratitude for our front-line nurses is beyond measure. Their dedication and commitment to caring for others brings us joy and comfort. We are grateful for all they have done to support our community and our clients during this historically challenging and dangerous time.
For National Nurses Week we celebrate and recognize the incredible work of our BrightStar Nurses. Although one week a year is way too short for recognizing the outstanding work our RNs and LPNs do every day, we thank you from the bottom of our hearts!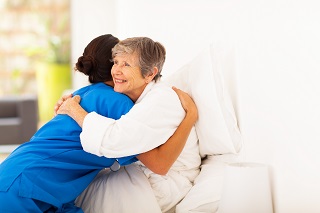 Send Our Nurses A Virtual Hug For Nurses Week
We invite you to send your favorite BrightStar Care Nurse, or Nurses, a Hug on Facebook! To leave a note, please visit https://www.facebook.com/brightstaraustin/ and post your message on our page! We may highlight your message on the website too!
Your notes of appreciation and encouragement mean a lot to us, and we are grateful for your support.

BrightStar Care of Austin provides award-winning 24/7 to hourly Private Duty Home Health Care and Medical Staffing services, including 24-hour care and support in independent and assisted living communities. We provide all levels of care, from companion services to skilled nursing and medical care. We also provide COVID-19 testing, vaccines and screenings services - Learn More about our Vaccine and Testing Sites, CLICK HERE.
We proudly serve Central Austin, Eastern Travis County, North Austin, East Austin, West Austin, Lake Travis, South Austin, Round Rock, Georgetown, and Tarrytown.
For more information about how BrightStar Care helps keep you safe at home and to learn more about our local team of caregivers, skilled healthcare professionals, and home health care support to families and businesses, please Click Here.