Jenny White RN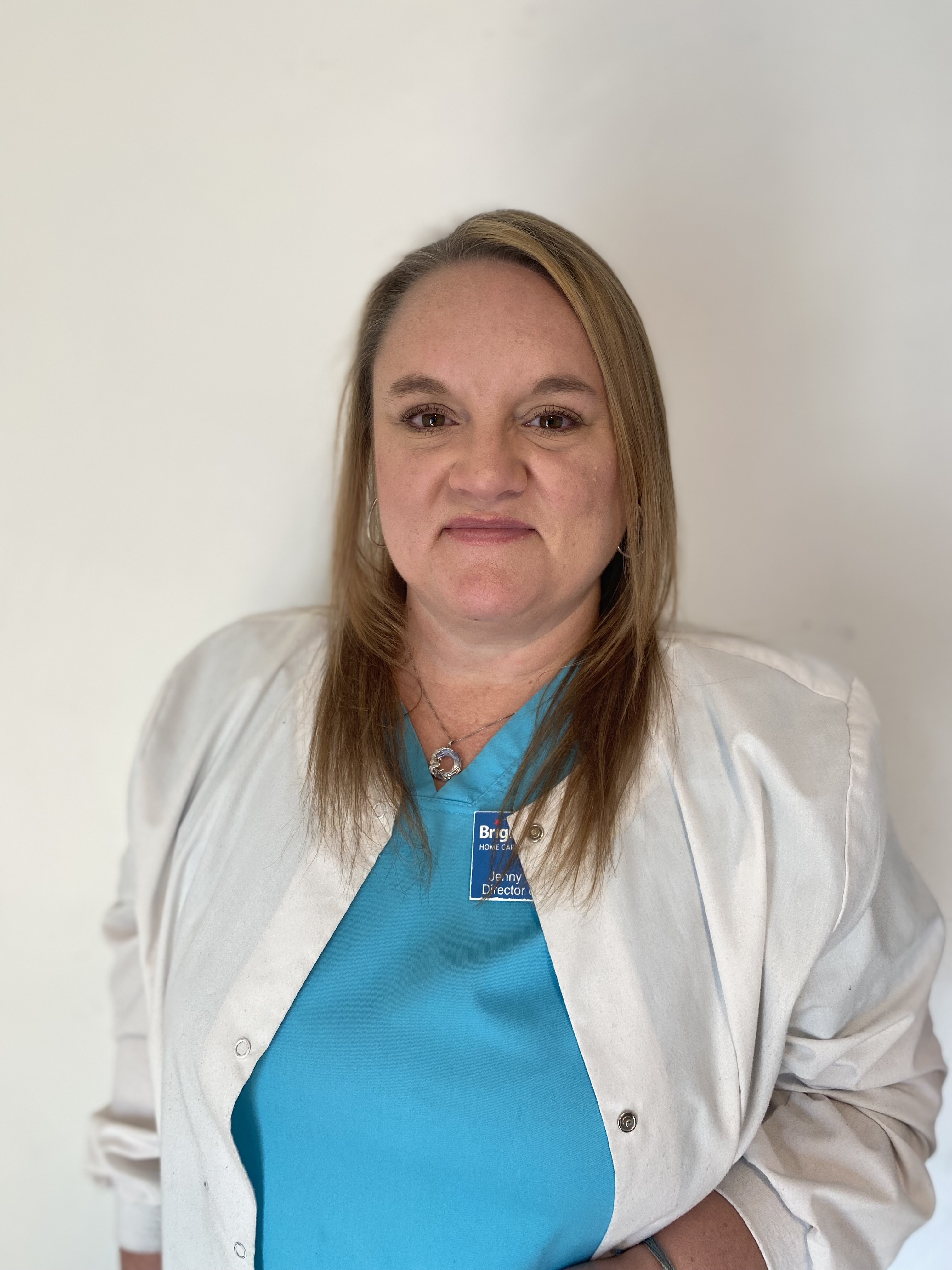 Jenny White brings over a decade of nursing experience to BrightStar Care® as our dedicated Director of Nursing. With 11 years of nursing under her belt, Jenny's journey in healthcare has been characterized by her deep commitment to patient care, a thorough understanding of Home Health, and an impressive track record in sales.
At BrightStar Care®, we value Jenny's unparalleled expertise and her unique strengths, which set her apart as an exceptional leader within our organization. Jenny is most passionate about the people she serves, whether it's our dedicated staff or the clients who rely on our care. Her unwavering dedication to helping others by always doing the right thing is the driving force behind her commitment to patient well-being.
Jenny's three distinctive strengths, which she brings to BrightStar Care®, are her constant availability, a willingness to go above and beyond, and her deep understanding of the intricacies of home healthcare. These qualities ensure that our clients receive the highest level of care and support, and our team benefits from her leadership and guidance.
Jenny White's dedication, experience, and unique strengths make her an invaluable member of the BrightStar Care® family, and we are honored to have her as our Director of Nursing, leading our team to provide the best in-home healthcare services possible.