We have higher standards at BrightStar Care of Chicago and La Grange and our goals are challenging. We are seeking health care professionals who are willing to work with us to achieve them, and in turn share in the rewards of exceeding our clients' expectations. If you are ready to provide a Higher Standard of care and be a part of a dynamic team that loves to care for people, you can get info on the position you seek at the links below.

Please note that one year of experience is required in the role in which you are applying for. In addition, we do require up to date physical, TB test and CPR certification prior to coming in for an interview.
Please follow the link below for the position you are applying for, there you will fill out an application so that we may begin the interview process with you.
CUSTOMER CARE MANAGER / SCHEDULING
http://bit.ly/BSCCustomerCareManager
SPANISH-SPEAKING CAREGIVER NEEDED
http://bit.ly/SpanishSpeakingCaregiver
CERTIFIED NURSING ASSISTANT/CNA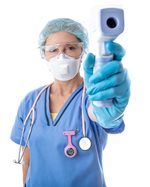 http://bit.ly/CNAwork
INFUSION NURSE
http://bit.ly/BSCInfusionRN
REGISTERED NURSE
http://bit.ly/BSCRegNurse

CLINICAL TRIAL NURSE
http://bit.ly/ClinicalTrialRN
SCHOOL NURSES
http://bit.ly/Nurses4School