What makes nurses so special? We believe it is a special combination of head and heart. They have the knowledge and clinical expertise to provide the very best care as well as genuine compassion and empathy during their patients' most difficult or vulnerable times. It is no wonder nurses have been named the most trusted profession for the 17th consecutive year.

Each year, it is our honor to celebrate the best of the best nurses throughout the BrightStar Care organization through our Nurse of the Year program. These nurses exemplify everything it means to be a nurse and play an integral role in delivering our promise of A Higher Standard of Care to the clients and families we serve across the country.

We look forward to naming our 2019 National Nurse of the Year later this month. Learn more about our four Regional Nurses of the Year:
2019 Midwest Nurse of the Year | Brandi Lovvorn, RN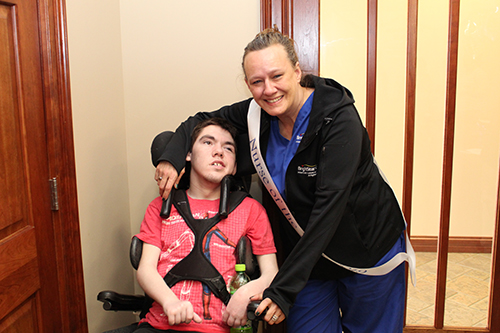 Lisa Minier, Branch Manager of BrightStar Care Lafayette says, "Brandi Lovvorn inspires. She inspires through her words but the reason I'm nominating her is because of her actions and heart. Brandi treats all clients as though they are part of her family." Read Brandi's nomination letters about how she went above and beyond for her cilent with cerebral palsy and see pictures from her surprise reveal.


2019 Northeast Nurse of the Year | Cynthia Hernandez, BSN, RN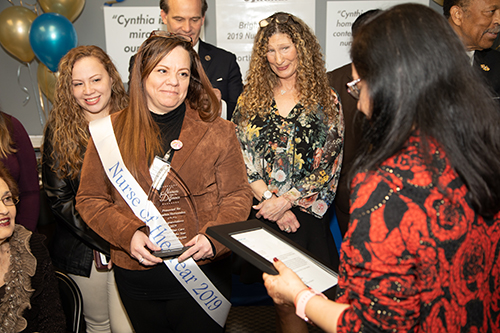 Reeta Aggarwal, Owner of BrightStar Care Northern Middlesex says, "Families and even employees often compliment us on the value-added services of having a skilled and compassionate nurse on the core team. Cynthia does not leave the home until the client is satisfied." Read Cynthia's complete nomination letter and see pictures from her surprise reveal.


2019 Southeast Nurse of the Year | Kayla Donnelly, RN, CRNI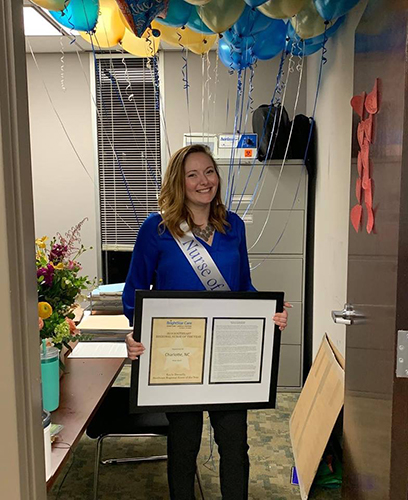 Rampi Hijazin, Co-owner for BrightStar Care Charlotte S. says, "Kayla brought with her a level of excitement, passion and standard of quality that was a breath of fresh air to our team." Read Kayla's complete nomination letter and see pictures from her surprise reveal.


2018 West Nurse of the Year | Deborah Parker, RN, BSN, MPA, CCM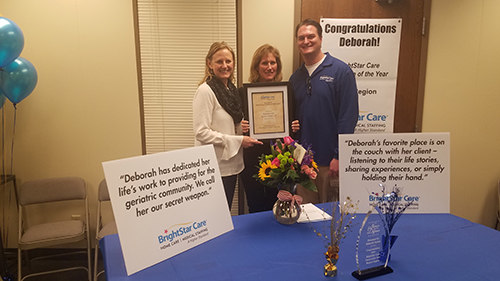 Tammara Brown, Co-owner of BrightStar Care Salt Lake City East says, "It's true Deborah cares immensely for our clients and their families. She also cares about our field staff, she is an advocate for them in every way."
Read Deborah's complete nomination letter and see pictures from his surprise reveal.