What is Concierge Home Health Care?
ONE OF A KIND CARE.
BrightStar Care's concierge home health care services consist of
Companionship
,
Personal Care
and/or
Private Duty Nursing (skilled care)
that is provided by a Home Health Aide (HHA), Certified Nursing Assistant (CNA), Registered Nurse (RN) or Licensed Vocational Nurse (LVN) in the home, assisted living, hospital, nursing home, or any other medical facility.
We provide the best-fit, high-touch service and care for you and your loved one. Our concierge home healthcare services go above and beyond the standard home care models. We provide a higher standard of care that is better for you, your family, and your health. We'll help provide successful advocacy solution with RN-Led oversight. We help you map your recovery and care journey, defining your requirements and other demands, and providing assistance and resources to truly elevate your care.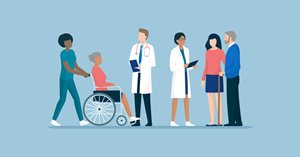 Each BrightStar Care client receives a personal, in-depth assessment conducted by our Director of Nursing that, among other things, takes into account their condition, personality and environment. We then use that knowledge to create an individualized plan of care to meet our clients' unique physical and emotional needs. Your individualized care plan will strive to not only improve health, but enhance quality of life. This process, along with continual oversight by our Director of Nursing, helps to ensure the highest standard of personalized care, as well as the best fit between our clients and their caregivers. It also enables us to quickly modify a client's plan of care as their needs evolve and to continually personalize services.
Our Director of Nursing
provide RN oversight on all cases including one-on-one medical care. We respond to your changing healthcare needs so you have the right care at the right time. We work quickly to address a change in condition and make the necessary changes to your care plan so your needs are always met.
Our private duty, concierge home health care services, including companionship, personal care, transportation, medication assistance, and skilled nursing.
Whether you need a short visit or 24/7 care, we offer flexible scheduling to fit your unique needs. Our nurses provide care for people of all ages—from infants to seniors—and we provide support to families.
BrightStar Care's full range of services includes:
Transitional Post-Hospital Care
Transitional Post-Surgical Care
Intravenous (IV) Therapy
Wellness Checks/Medication Management
Airway/Ventilation Care
Palliative Care
Hospice Care
Case Management
Postpartum/Neonatal Care
Respite Care
Patient and Caregiver Education
Are you looking for a better way to take care of a loved one or yourself? Learn about our Joint Commission accrediation and award winning home health care
click here
.
BrightStar Care of North Bucks provides 24/7 to Hourly Concierge Home Health Care.
We offer support around the clock and proudly serve Doylestown, Newtown, Milford Square, Dublin, Quakertown, Chalfont, Warminster, and Coopersburg areas.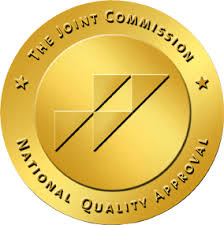 For more information on how BrightStar Care concierge supports seniors and families, and to learn more about our local team of caregivers, skilled healthcare professionals, and home health care support for North Bucks families and businesses – Please Click Here