Joint Commission Enterprise Champion for Quality Award in North Bucks
The Joint Commission recently announced that BrightStar Care was Awarded the 2020 Enterprise Champion for the eighth year in a row. BrightStar Care is the only national home care brand that consistently earns the Enterprise Champion for Quality award from The Joint Commission. This independent, nonprofit organization accredits the nation's best hospitals and major healthcare systems.
This designation recognizes the dedication to quality that our agency and staff of nurses, caregivers, and care managers are committed to. "We commend BrightStar Care for achieving this prestigious recognition," said Margherita Labson, RN, executive director, Home Care Accreditation Program, The Joint Commission. "Its commitment to promoting quality-focused home care is demonstrated through the organization's efforts to meet rigorous Joint Commission accreditation requirements. Achieving and maintaining accreditation shows families and other community healthcare organizations that they can depend on BrightStar Care to deliver high-quality and reliable care."
The Enterprise Champion for Quality award is given to select franchisor organizations that:
Demonstrate a proven commitment to delivering the highest level of quality and safety
Adhere to principles of Continuous Quality Improvement
Have at least 95% of its eligible locations fully accredited and in good standing
About BrightStar Care® of North Bucks: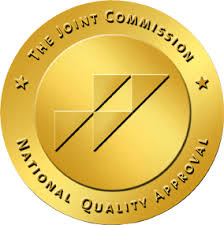 We are Joint Commission Accredited. Our BrightStar Care® agency has earned accreditation from The Joint Commission, which validates that we follow their requirements for the highest level of safety and care.
BrightStar is a
private duty Home Care Agency
that provides unskilled and skilled nursing care for people needing assistance in their home or a facility. Our agency in Doylestown, PA is a Joint Commission Accredited Private Duty Home Care Agency. Our goal is to offer superior and passionate caregiving of skilled and unskilled services. We service those in need, including special needs children/adults and the elderly throughout our community, whether in their home or a facility. Our Joint Commission Accreditation holds our agency to a higher professional standard.
BrightStar Care of North Bucks
provides in-home care and resources to families and local businesses. We want to be a resource to the community and help during the COVID-19 Pandemic. Our caregivers and healthcare professionals include Personal Care Aides, Nurses (RNs), and Certified Nursing Assistants (CNAs). Our team is on the front line providing onsite COVID-19 employee screenings for local businesses and caring for our communities most vulnerable.
For more information on how BrightStar Care supports North Bucks' essential businesses, and to learn more about our local team of caregivers, skilled healthcare professionals – please
Click Here
.
We're here and ready to help keep your loved one safe at home. Call us today!
We can be reached 24/7 at
267-245-8433
BrightStar Care of North Bucks
provides 24/7 to Hourly
Private Duty Health Care
and Medical Staffing Services.
We offer support around the clock, providing a full continuum of private duty healthcare services and medical staffing services. We proudly serve Doylestown, Newtown, Milford Square, Dublin, Quakertown, Chalfont, Warminster, and Coopersburg.