BRIGHTSTAR CARE PATIENT SAFETY
BrightStar Care Leads The Charge in Providing Safe, Quality Home Care Through Joint Commission Accreditation and Following National Patient Safety Goals
Why is Patient Safety Important to BrightStar Care of North Bucks?
Simply put, focusing on patient safety helps reduce the potential for negative outcomes like falls and infections. Falls can be traumatic, and they can cause more serious health issues, especially in frail older adults. Infections can result from exposure to new germs brought into the home or by eating spoiled or contaminated food.
BrightStar Care of North Bucks
takes patient safety very seriously. We want to keep our clients as healthy as possible for as long as possible so they can stay at home longer—something that is so important to an individual's physical, social, and emotional health.
What are our National Patient Safety Goals?
The Joint Commission, which is an independent, not-for-profit organization that evaluates the quality and safety of national healthcare organizations, identifies five National Patient Safety Goals for all accredited entities, including home care organizations. These safety goals include:
Identify patients correctly
Use medicines safely
Prevent infection
Prevent patients from falling
Identify patient safety risks
READ MORE ABOUT BRIGHTSTAR CARE PATIENT SAFETY GOALS:
CLICK HERE
About North Bucks Patient Safety:
Patient safety is the absence of preventable harm to a patient during the process of health care, and the risk reduction of unnecessary harm associated with health care to an acceptable minimum. An acceptable minimum refers to the collective notions of given current knowledge, resources available, and the context in which care is delivered, weighed against the risk of non-treatment or other treatment.
Every point in the process of care-giving contains a certain degree of inherent un-safety.
Clear policies, organizational leadership capacity, data to drive safety improvements, skilled health care professionals, and effective involvement of patients in their care are all needed to ensure sustainable and significant improvements in the safety of health care.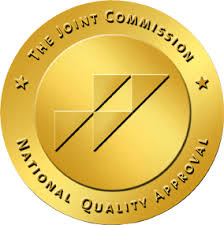 While we are confident that patient safety is a concern for all healthcare professionals, not all home care companies adhere to The Joint Commission's specific safety standards and protocols. In fact, less than 10% of national home care brands pursue Joint Commission Accreditation, and BrightStar Care is the only home care brand in the country to have earned The Joint Commission's prestigious Enterprise Champion for Quality award every year it has been offered. Additionally, the active oversight of our Registered Nurse Director of Nursing for every client's care team uniquely positions BrightStar Care to provide A Higher Standard of clinical quality and patient safety.
BrightStar Care of North Bucks
provides a full continuum of in home care services, including companionship, personal care, dementia care, transportation, medication assistance, skilled nursing and more, to improve clients' health and quality of life.
To learn more about our local team of caregivers, skilled healthcare professionals, and home health care support for families and businesses, please
Click Here
Source:
www.brightstarcare.com/resources/health-wellness/improving-patient-safety-at-home
www.brightstarcare.com/about-us/our-award-winning-care