Alzheimer's and Brain Awareness Month 2020 - Supporting New Hampshire Families Living with Dementia
If you have Alzheimer's or believe your parent or loved one may have Alzheimer's, there are many available resources in our local area. BrightStar Care of Bedford / Manchester provides care and skilled nursing in home for people with dementia. New Hampshire families rely on us to care for their loved ones during the Pandemic. We have implemented a higher standard of safety and specialized care for those living with dementia during stay at home orders. Learn about our award-winning Joint Commission accredited care team's safety protocols and efforts to stop the spread of COVID-19 - CLICK HERE.

We support the Alzheimer's Association of Massachusetts/New Hampshire and their efforts to end Alzheimer's (#ENDALZ). They provide an abundance of resources for families and support research and legislation that will help find a cure for the disease. To learn more how you can help, please click here: https://alz.org/manh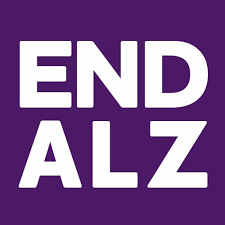 For someone who has just learned that their loved one has Alzheimer's, it can be overwhelming. Before you become overwhelmed by the responsibility of caring for someone with dementia, please know that BrightStar Care can help. We specialize in Alzheimer's care and help support you and your loved one at home. We will come to your home to help evaluate your loved one's needs at no cost. You will have a dedicated team to help you develop a plan for care and RN oversight for your loved one's ongoing care, even when it is just for companionship to sit with them while you're away or for skilled nursing care should they hurt themselves or become ill.
If you care for someone with Alzheimer's, there are 'must-do's' for the person responsible for the safety and care of someone with dementia.

AARP has compiled a list of "To-Dos" to help you navigate your responsibilities as a caregiver. Here is the shortlist:
What a family caregiver must do first:
Determine if they are safe alone at home
Research helpful services
Learn their medical history
Put together a contact list
Create a financial profile
Review legal needs
Make a list of essential accounts
For more details on each step a family caregiver should take, please visit
AARP
: or contact us today to talk with our team to help develop a care plan.
BrightStar Care of Bedford - Manchester provides hourly to 24/7 in-home health care for seniors with Alzheimer's, and you can find resources and information about our specialized dementia care HERE. We also provide specialized dementia education and are certified in the Virtual Dementia Tour®, offering our employees and partners a window into the world of dementia through an evidence-based dementia simulation training. Learn more about our 2020 Goals for Alzheimer's Care HERE.
We offer care and support to families living with Alzheimer's, providing a full continuum of private duty services, including companionship, personal care, transportation, medication assistance, and skilled nursing. We proudly serve greater Manchester, Bedford, Nashua, Derry, Salem, Londonderry, Hampton, and Exeter, NH areas.
For more information on how BrightStar Care supports New Hampshire families and local businesses and to learn more about our local team of caregivers, skilled health care professionals, and home health care support and medical staffing, please CLICK HERE.