BrightStar Care Career Opportunities Available Now

We have a variety of opportunities including In-home care for Caregivers, LNA's, LPN's & RN's, working in facilities, schools & working with pediatrics and geriatrics.
What We Offer:
• Weekly pay w/ direct deposit
• Flexible schedule
• In-Person or Zoom interviews
• Paid Time Off
• Insurance: Affordable Health, Dental, Vision, Accident, Short-Term Disability, Whole Life, Term Life
• 401K
• Mileage & Travel time Reimbursement for clinical/administrative positions
• Joint Commission accredited
• Paid Training
• RN Oversight
• Monthly performance bonus & Employee referral bonuses
• Home Health or Facility shifts available
• Enterprise Champion for Quality 9 YEARS RUNNING!
• Every BrightStar Care location is independently owned and operated
• We promote from within
• Nurse and Employee of the month
• HomeCare Pulse Voted 2021's Employer of Choice, Provider of Choice, Trusted Provider, and Leader in Excellence
• Mobile time tracking and care notes, employees can easily clock in and out for work right from a mobile device. Online or offline
Come work for us and see how BrightStar Care employees uphold "A Higher Standard."
Willing to train newer LNA's at select facilities across NH, Offering mentorship and coaching programs for those looking for growth in the healthcare field.
Available PPE includes gloves, surgical masks, N95 respirator masks, face shields/goggles, hand sanitizer, and gowns. We are reinforcing our commitment to providing the highest quality of safety and care for clients and employees.
We strongly live our value of a work-life balance by providing our employees with the following:
• We offer flexible work schedules on a variety of assignments, procedures, and treatments
• Weekend and evening opportunities, in-home, and facility-based
Responsibilities:
• Providing care as directed by a nursing supervisor, including but not limited to bathing, grooming, oral care, dressing, undressing, toileting activities, taking and recording vital signs, and assisting with height and weight measurements, if necessary
• Providing care according to the patient's plan of care, assistance with daily tasks, including but not limited to: feeding, meal preparation, linen changes, light housekeeping, providing transportation to doctor appointments, outdoor activities, and shopping
Requirements:
• Successful completion of a nursing assistant program
• Current, valid state certification and in good standing
• Certified CPR and negative TB skin test or chest x-ray. In-house testing available.
• Minimum one 6 months of documented health care experience is required (unless participating in an approved Mentor Program)
• Licensed driver with insured and reliable automobile
• Must be able to stand walk, squat, bend, kneel, reach, twist, push, and pull. Varied assistance is required depending on the mobility of the client.
• Must be able to lift 50 pounds
We are an Equal Opportunity Employer and do not discriminate against applicants due to race, ethnicity, gender, veteran status, or based on disability or any other federal, state, or local protected classes.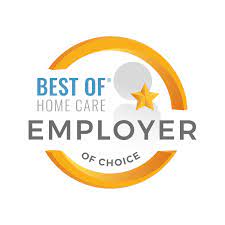 BrightStar Care of Bedford - Manchester provides hourly to 24/7 home health care and medical staffing services.

BrightStar Care's Professional Care Team, led by a Registered Nurse Director of Nursing, delivers expert, compassionate, and personal home health care, including COVID-19 testing, screening, and care. Our professional care experts are ready to serve 24/7. RN oversight ensures the right care from the right people. We proudly provide home health care and support for seniors to children, including 24-hour skilled nursing and support in senior independent and assisted living communities. We are proudly serving Manchester, Bedford, Nashua, Derry, Salem, Londonderry, Hampton, and Exeter areas in New Hampshire.

To find out more about BrightStar Care of Bedford / Manchester's commitment to excellence, please CLICK HERE or call 603-637-4646.