Congratulations to our BrightStar Care of Charlotte team members, Jessica Cagwin, RN, 2021 Southeast Region Nurse of the Year, and Leah Smith, 2021 Southeast Region Caregiver of the Year.
It is a great honor to receive these awards, and we are very proud and grateful to have Jessica and Leah on our team! They are both outstanding examples of compassionate and professional health care providers, and they personify the BrightStar Care work ethic and higher standard of care. Thank you, Jessica and Leah, for your hard work and dedication! You are both shining stars!


Click to see Sprectrum News Facebook Coverage of winners here: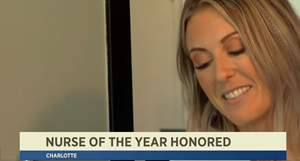 Every year we invite our clients to share their experiences of being cared for by BrightStar Care caregivers and nurses. You can read more about what our clients have said about the care they have received from our award-winning staff here: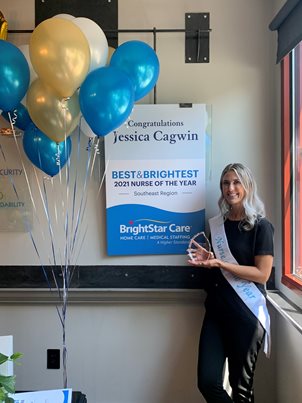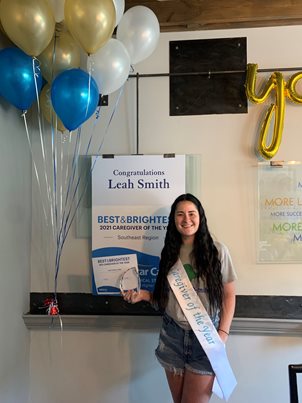 The awards are a way for us to recognize the endless effort and hard work of these fantastic health care professionals. These individuals go above and beyond their normal job descriptions to provide professional, caring services and enhance their client's life quality. Their work is often difficult and thankless, and the Coronavirus pandemic made their jobs more challenging and dangerous. We are so very thankful for everything they have done to earn these awards. Please join us in congratulating them!
BrightStar Care of Charlotte provides care services around the clock. We offer 24/7 medical and non-medical care services, including companionship, hands-on personal care, medication assistance, case management, skilled nursing/therapy assistance, and medical staffing services with RN Director of Nursing oversight.
For more information on how BrightStar Care supports seniors and families, and to learn more about our local team of caregivers, skilled healthcare professionals, and home health care support for Charlotte families and businesses. We proudly serve the Myers Park, South Park, Ballantyne, Charlotte, Waxhaw, Pineville, and Monroe areas.