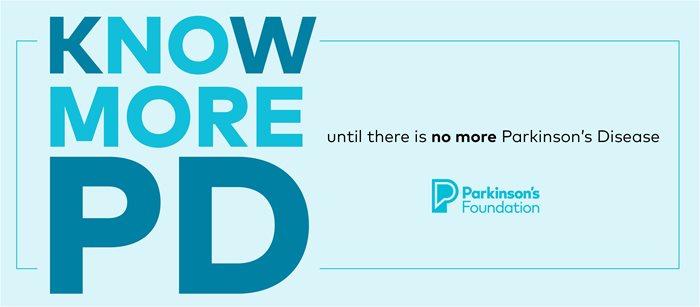 Every April the Parkinson's Foundation engages the community near and far to raise awareness about both Parkinson's Disease and the Foundation during Parkinson's Awareness Month.
This year, with your help, our hope is to engage as many people as possible to improve the lives of people affected by Parkinson's through increased awareness. #KnowMorePD is the theme for 2021 Parkinson's Awareness Month. The goal of the campaign is to raise awareness about Parkinson's disease and the resources that help make lives better for those living with the disease.
Note: People are allowed to take the quiz more than once, but their names will only be entered into the contest one time for each drawing. Winners will be notified by email to the email address they use when taking the quiz. The winner of the Amazon Kindle must live within the United States.
Individuals living with Parkinson's disease can have a wide range of needs. Those living with advanced-stage disease may require around-the-clock palliative care and highly specialized support, while others may need only basic assistance or personal care on a part-time basis.
BrightStar Care® of Conejo Valley / Thousand Oaks specializes in caring for individuals living with neurological disorders such as Parkinson's. Our goal is to help you overcome the physical and emotional challenges you face in meeting your loved one's unique needs.
Comprehensive Care and Support
We offer a comprehensive system of support, so you and your family can provide the best quality of care for your loved one and make the most of the time you have together.
Benefits of in-home neurological care include:
Freedom to remain in a familiar environment

Ability to enjoy all the comforts of home

Personalized one-on-one care

Peace of mind

Reduced risk of re-hospitalizations
For more information about Neurological Disorder Care in Conejo Valley, please click here or call 805-233-3800.
BrightStar Care of Conejo Valley provides 24/7 to Hourly, Private Duty Home Health Care and Skilled Nursing.
We offer support around the clock to parents, providing a full continuum of medical and non-medical services, including special needs care. We proudly serve Los Angeles and Ventura County cities of Simi Valley, Moorpark, Oak Park, Thousand Oaks, Westlake Village, West Hills, Newbury Park, Calabasas, Agoura, Topanga, Malibu, and Hidden Hills areas.
For more information on how BrightStar Care supports Conejo Valley families and businesses and to learn about our local team of caregivers, nannies, sitters, and skilled healthcare professionals – please Click Here.