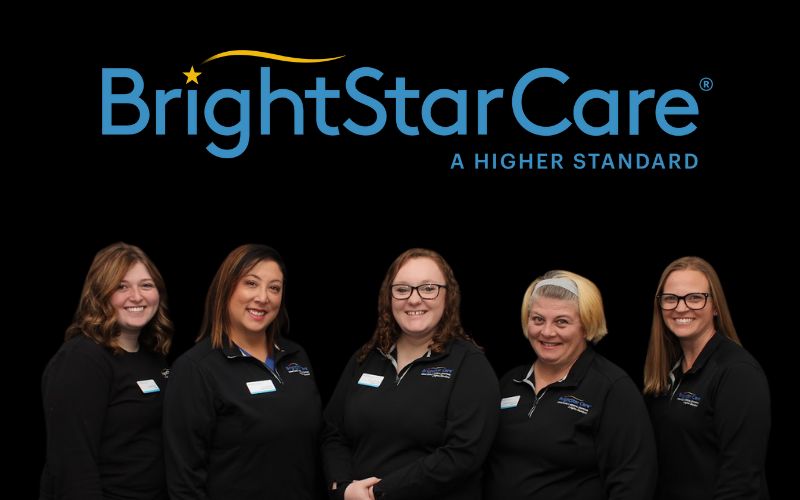 In the Lafayette area, the lifeblood of our business are the people who make it happen. Our office staff and caregivers work together day in and day out to deliver quality care and exceptional service 24 hours a day, seven days a week. Whether it's childcare, adult home care or skilled elder care, the people who make up BrightStar Care Lafayette are our greatest assets. But don't just take our word for it, see for yourself.
Steve Zishka

CEO / Owner

Stephanie and I started BrightStar of Lafayette in 2014. My mother and father both used home care, and we were well aware of the needs in our community for quality home healthcare. Previous to starting BrightStar I had worked in the wireless industry for over 20 years as an Electrical Engineer and in various executive leadership positions. My last position was as the VP of Technical Operations with Centennial Wireless in Fort Wayne, IN. We have lived in Indiana for over 14 years and have two sons that attend school in Southwest Fort Wayne. We are so excited to bring a higher standard of home care to Lafayette, and the rewards of doing so for both our clients and employees every day has been truly amazing.

Stephanie Zishka BSN, RN

Director of Nursing/Owner

Graduated from the University of Iowa with a Bachelor of Science in Nursing. Have been a nurse for over 25 years working in various Pediatric Intensive Care Units, Emergency Rooms and Home Health agencies throughout the country. As the Director of Nursing, I am honored and proud to be able to provide the higher standard of care to the Fort Wayne, Lafayette and surroundings communities.

Lisa Minier, EMT

Branch Manager and Alternate Administrator

Lisa was born in Phoenix, raised in the south, and moved to Lafayette, Indiana to attend Purdue University. She has a passion for patient care and advocacy as the Branch Manager at BrightStar of Lafayette Indiana. Lisa believes in giving and serving our community. Lisa is a graduate of the Leadership Lafayette class of 46, winner of the Evergreen Leadership awarded, and TC Young Professionals top 40 under 40.

Amber

Client Service Manager

Amber graduated with honors from Harrison College in 2015 with an Associate in Medical Assisting. She has been with Brightstar since July of 2017, where she started out as an administrative assistant helping with QA. Within 6 months of starting, she moved up to the position of CSM (Client Service Manager). Amber now spends her days is the world of scheduling and trying to make every day a great one. She also enjoys time with her family when not at work, as well as being outside in nature.

Courtney Bolen, RN

RN Case Manager

Raised in Louisville, Kentucky where I obtained a Bachelor's of Science in Exercise Science and Sports Medicine from the University of Louisville. Received Associates of Nursing from Ivy Tech Lafayette and went on to get a Bachelor's of Nursing from Galen College of Nursing. In my free time, I enjoy spending time with my family at the race track, traveling to amusement/water parks, and watching my kids play sports.


Caitlin Maciel

Administrative Assistant

Caitlin currently attending Purdue University Global with a major in health care administration. Caitlin enjoys reading and love her dog Sugar.


Emma Thomas

Skilled Intake

Emma has joined BrightStar within the past year and has quickly learned a lot of the ins and outs of the office leading to her taking on our Skilled Intake Coordinator role. She graduated from Indiana State University with her Bachelor's degree in Business Management. Emma enjoys traveling more than anything and loves spending time with her family and friends as well as her cat, Baymax.


Milo

Chief "Fur"nancial Officer

Milo is a motivational chiweenie who loves boating, paddle boarding, and treats.
Contact Us
Please contact us today to schedule a complimentary consultation or call BrightStar Care Lafayette at 765.237.3650.