Serving the people and organizations in our communities
At BrightStar Care of Montgomery County, we believe in giving more. Not only to the people we serve, but also to our community. We do it through a variety of high-quality, compassionate care and unparalleled support for our local healthcare system—making our clients' best lives possible and the Montgomery Countycommunity stronger than ever. Now that's what we call, "A higher standard."
Our Care Team
Just like our nurses and caregivers, our office team and staff care deeply about making sure our customers receive the care and support they deserve. Get to know the BrightStar Care of Montgomery Countyteam.
News and Resources
Stay up to date on the latest news from BrightStar Care of Montgomery County, as well as access to helpful resources that can help guide your caregiving journey. Explore updates, blogs, educational resources and more.
Reviews and Testimonials
We give the kind of high-quality care and support that can truly make a difference. See what clients and healthcare organizations are saying about BrightStar Care of Montgomery County.
Award-Winning Care
We're honored to have won some of the most prestigious awards in the industry, not only as part of a national home care brand, but as a local company in the community. See how we've been recognized for our care and support.
More About BrightStar Care Montgomery County
Quality caregivers and medical staffing solutions in Montgomery County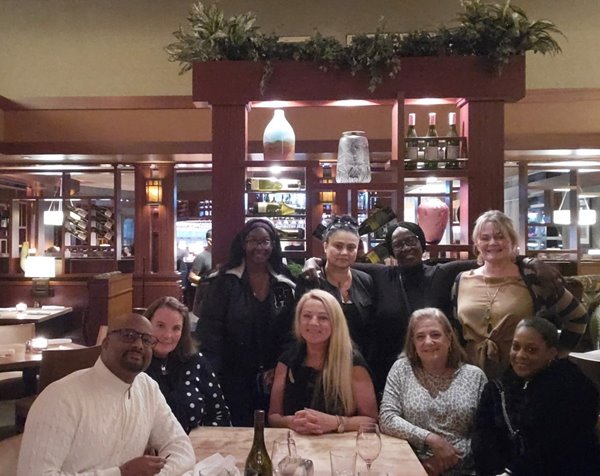 BrightStarCare-Silver-Spring-2020-Award_1At BrightStar Care in Bethesda, Chevy Chase, Silver Spring, Rockville, and Burtonsville, owned by Egons & Anda Plavnieks, our home care agency provides quality home care, caregivers, and medical staffing solutions to families and businesses in theMontgomery Countyarea. We offer compassionate care, peace of mind and exceptional service — any time, any place. 
About Egons and Anda Plavnieks, Owners Egons Plavnieks was born in Washington, DC, and grew up in Garrett Park, Maryland, where he and his wife Anda still live today. His parents emigrated from Latvia in 1949 with only the bags they carried. From these humble roots, they built a future for their family through hard work, determination, and deep appreciation for the opportunities they enjoyed. They passed these traits on to their son, who earned an MBA and worked around the world in a 29-year career with a major consumer products company. The international perspective of Egons and Anda, a native of Latvia, reinforces their belief in the principles and values of America and how important it is to preserve those. "Our experience has given us a profound appreciation for what America is and the quality of life that America makes possible for all of us," Egons says. "Healthcare plays an especially important role. We established BrightStar to make a contribution to the community and to the people we serve." The Plavnieks were drawn to the concept of BrightStar through personal experience. "My mother was searching for support in her home and could not find a professional organization that matched the high standards of BrightStar," Egons says. "We saw a real need in theMontgomery Countyarea for the services and support a BrightStar franchise offers. We are truly thrilled and excited to have this opportunity to really make a difference in the lives of the people we serve."

Contact BrightStar Care Montgomery County
If you'd like to learn more about our in-home care, medical staffing, and other support and services, please reach out. We'd be happy to give you more information.
CONTACT US