Our experienced and compassionate staff is dedicated to caring for your loved one as if they were family. Get to know our team.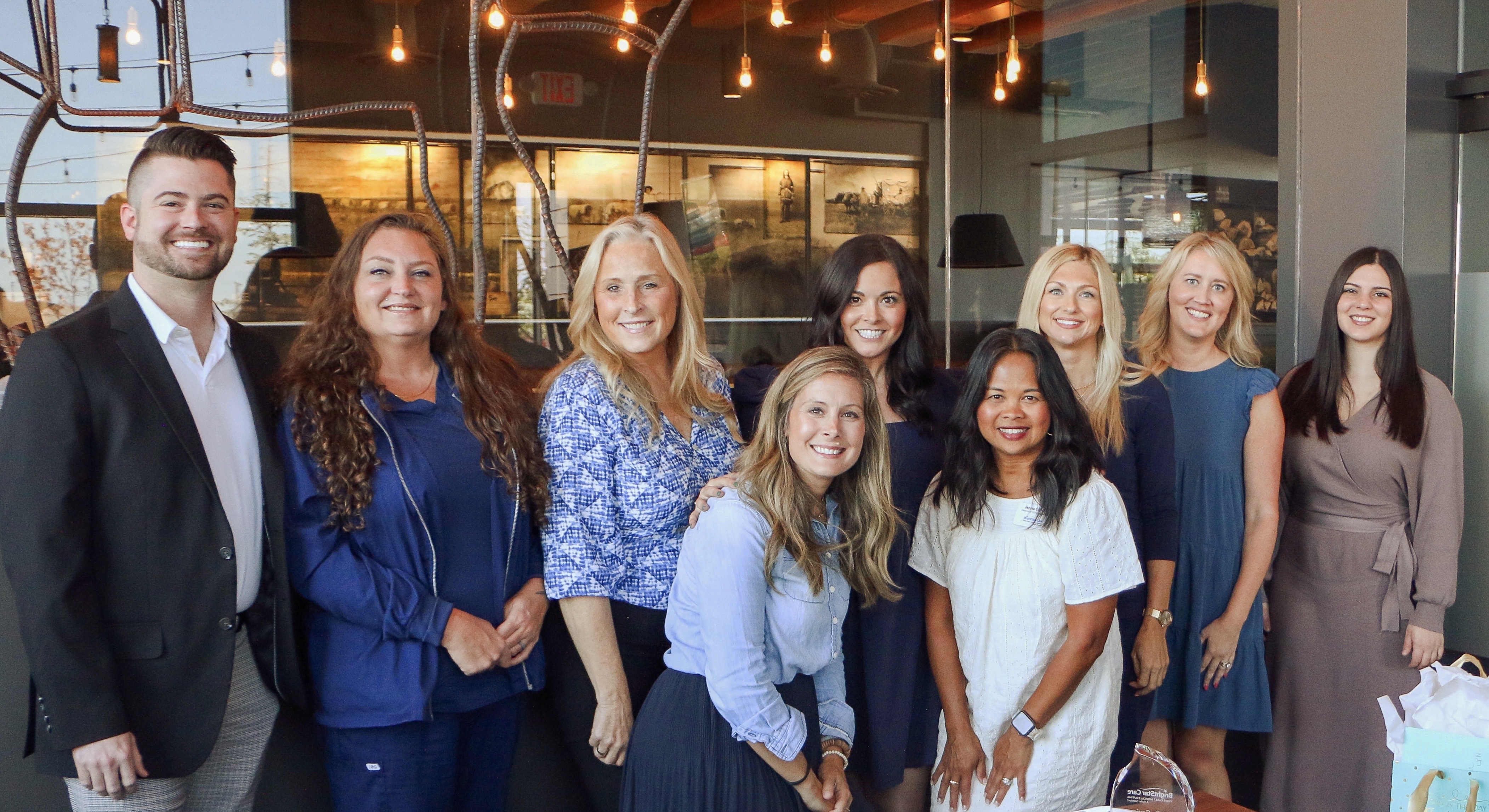 In the Olathe / Overland Park area, the lifeblood of our business are the people who make it happen. Our office staff and caregivers work together day in and day out to deliver quality care and exceptional service 24 hours a day, seven days a week. Whether it's childcare, elder care, skilled services or medical staffing services, the people who make up BrightStar Care Olathe / Overland Park are our greatest assets. But don't just take our word for it, see for yourself.
Lindsey Holmgren

Owner

lindsey.holmgren@brightstarcare.com

Alexis Shires

Director of Operations

alexis.shires@brightstarcare.com

Jenna Cooper

Director of Community Affairs

jenna.cooper@brightstarcare.com

Amanda Hamilton

RN Nurse Case Manager

nurse.casemanager@brightstarcare.com

Emily Drake, RN

Nurse Case Manager

emily.drake@brightstarcare.com

Devin DiJoseph RHIA

Branch Manager

devin.dijoseph@brightstarcare.com

Hanna Ruggiero

Client Care Manager

oncallstaffing.op@brightstarcare.com

Jacklyn Chambers BSS LPN

Clinical Manager

jaclyn.frazee@brightstarcare.com

Amber Golder

Finance Manager

amber.golder@brightstarcare.com

Bryan Gilliam

Director of Staffing

bryan.gilliam@brightstarcare.com
Contact Us
Please contact us today to schedule a complimentary consultation or call BrightStar Care Olathe / Overland Park at 913.535.0255.