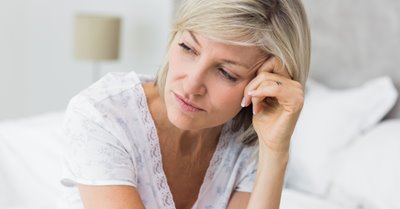 As your parents or other close relatives age, finding a safe living arrangement for them has become your top priority. Perhaps your loved one is reluctant to move to a nursing home or assisted living facility, so you have invited them to move in with you instead. You now provide the day-to-day help your loved one needs, allowing you to worry less about their safety.
While it can be gratifying to serve as a family caregiver, the responsibility can also be physically and emotionally exhausting. For many, the challenge of juggling the caregiver role while tending to family concerns and work obligations proves to be too much at times. According to the
Caregiving in the US 2020 report
, more than one-third of unpaid family caregivers rate this job as highly stressful, and nearly 20 percent report a high level of physical strain.
Plowing through challenging times may feel doable in the short term but going too long without a break can lead to burnout. That's why every caregiver needs a caregiver themselves, someone to take over for a while so they can take a break. This service is known as
respite care
, and it can prove invaluable for improving the whole family's quality of life.
What is Caregiver Burnout?
Anyone who takes on the responsibility of caring for another person knows exactly how hard it can be. All too often, caregivers stuff down their frustration, weariness, or distress, afraid that they're being selfish if they express these struggles. However, this couldn't be further from the truth.
Consider that even professional caregivers face challenges in their day-to-day work—but unlike a professional, you're not paid for your time, and you don't get to clock out at the end of the day. Your caregiver role is 24/7, and it comes on top of all of your other responsibilities. Raising a family, managing a household, working a full-time job, paying bills,
and
caring for a senior loved one? No wonder you're exhausted!
Signs of Caregiver Burnout
Giving all your time and energy to your aging family member may be challenging even on the best days. Here's how to tell if caregiver burnout is setting in:
Exhaustion: Losing sleep and missing out on every opportunity for self-care is not sustainable. Fatigue may hurt your caregiving efforts and affect your long-term health.
Frequent illness: High stress and insufficient sleep are common factors in suppressed immune function. If you find yourself getting sick a lot, you know it's time for a break.
Declining mental health: Sadness, irritation, and depression can set in if you never get time to relax and do things for yourself.
Isolation: Do you regularly skip social outings to care for your loved one? It's not selfish to want to have fun with your friends now and then.
Compassion fatigue: If your patience is wearing thin, you may start lashing out at your loved one. This is a sign that you need to step out of your caregiving role for a time.
How Respite Care Can Help
The purpose of respite care is to provide temporary relief for the family caregiver. It ensures your loved one receives the same high-quality care you normally offer while freeing up your time to get other things done, recover from an injury or illness, or go on a trip.
The key to utilizing respite care to the fullest is to consider your precise needs and find someone who can fill them. Here are three questions to ask:
How much recovery time do you need? Perhaps you could benefit from having three hours off two days a week to run errands, chauffeur the kids around, or get a pedicure. Maybe you need the weekend off to attend your friend's wedding. Or you might want someone else to step in for a week this summer while you take a much-needed family vacation. Professional respite care is available on both a recurring and on-demand basis to meet your needs.
What level of care does your loved one require? Companionship, meal planning, and appointment transportation? Feeding, bathing, dressing, and other personal care? Medication management, wound care, and other skilled nursing services? List out everything you do for your loved one so you can make sure the caregiver you choose has the qualifications and experience you need.
Who can pitch in? Before hiring a service provider, consider asking your adult siblings, extended family members, and loved one's friends who might be willing to fill in for you temporarily. Remember to be specific about when you need help and what type of care you're looking for. Be flexible with other people's schedules, and consider accepting financial contributions from siblings who live far away.
Finding Respite Home Care Services
Not everyone has the availability or skills needed to care for an aging loved one. If you can't get regular assistance from family and friends, you still have plenty of options. Respite care comes in many forms. One of the most desirable is
in-home respite care
, which involves bringing a professional to the house. This keeps your loved one as calm and comfortable as possible because there's no need to leave the familiar home setting.
BrightStar Care offers on-demand and recurring respite care to meet your needs. Our compassionate care professionals are specially trained to provide all levels of in-home care, from basic companionship to personal hygiene assistance to skilled nursing. We don't have minimum time requirements so we can step in for one hour, a few days, or weeks at a time, giving you a much-needed break. When you return, you'll feel refreshed and ready to resume your caregiver role.
Always remember—you are not alone! The nurses, CNAs, and caregivers at BrightStar Care believe that providing respite care is more than just a job. That's why we're pleased to offer the most professional, compassionate care available in the comforting, familiar surroundings of home.