Helpful Information Patients Should Know Before Hospital Discharge
Each year, policyholders lose out on benefits from Long Term Care (LTC) insurance policies because they simply don't remember they have them or don't know how to apply for benefits properly. Here are some tips to access Long Term Care insurance benefits to pay for in home care:
Insurance company employees do not always know or provide helpful tips related to properly filing a claim and/or ways to eliminate or reduce the policy deductible/elimination period.
These helpful tips can result in significant monetary savings for policyholders and can increase the likelihood the claims are approved and approved in a timely manner if they meet the qualifiers.
You can call us for help before calling the insurance company and we'll prepare you for your claim. There are 6 things policyholders should understand about their long term care insurance policy to increase the likelihood that their claim is approved. Do not rely on the insurance company to explain all of the things you can do to benefit as the policyholder.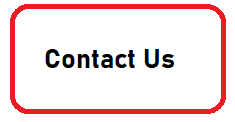 6 tips to increase the likelihood that a LTC insurance claim will be approved:
1. Understand what the critical triggers are that increase the likelihood that the claim is approved.
2. Is the benefit written as a daily, weekly, or monthly amount? Understand the difference and how best to use the policy based on how it's written.
3. Can other services that are paid for by Medicare be used towards the elimination period? In most cases, the answer is "yes," and we can show you how.
4. Know that the possible length of the claim can mean the difference between approved and rejected.
5. Understand how using your policy now can possibly save you money (called "waiver of premium")
6. Understand why using the right home care company that understands long term care insurance is critical to helping get claims paid and assisting in validating the benefits.
Long term care benefits can pay for in-home assistance with activities of daily living such as bathing, dressing, incontinence care, toileting, eating and assistance with transfers in addition to things like meal prep, light housekeeping, transportation, medication reminders & more, in the comfort of a patients own home.
"The 2015 United States of Aging Survey published by the NCOA showed that '75% of older adults intend to continue living in their own home' as they age. As seniors seek to maintain their independence by staying in their homes, home care will become a high demand option for these seniors."
BrightStar Care of Salt Lake City
provides hourly to 24/7
home health care
and
medical staffing
services.
BrightStar's Professional Care Team, led by a
Registered Nurse Director of Nursing
, delivers expert, compassionate, and personal home care, including COVID-19 care, employee screening, and testing for businesses and clients. Our professional care experts are ready to serve 24/7. RN oversight ensures the right care from the right people. We proudly provide home health care and support for seniors to children, including 24-hour
skilled nursing
and support in senior independent and assisted living communities. We proudly serve Mountainside, Sandy, Draper, Midvale, Salt Lake City, Park City, South Salt Lake, Millcreek, Holladay, Ogden, Orem/Provo, and Murray areas in UT.
To find out more about
BrightStar Care of Salt Lake City's
commitment to excellence, please
CLICK HERE
or call
801-559-3999
.