To celebrate the 20th anniversary of BrightStar Care®, Founder and CEO Shelly Sun recognized all eight regional honorees as national winners. These outstanding caregivers and nurses exemplify our Core Values and have made an incredible difference in the lives of the clients and families they serve each day. Each of the eight national winners won $5,000 to use however they wish.
BrightStar Care's nurses and caregivers are the heart and soul of the local agencies they work for, and it is extremely important to our organization to dedicate time each year to honor and celebrate them. Please join us in congratulating all of our National Nurse of the Year winners and National Caregiver of the Year winners!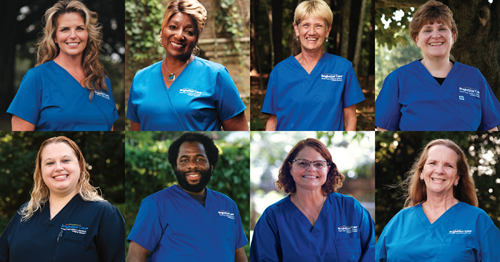 Nurse of the Year national honorees include:
Caregiver of the Year national honorees include:
We are proud to announce our regional winners for Nurse and Caregiver of the Year. These nurses and caregivers make a difference by living our core values and demonstrating an inspiring level of compassion and dedication to their clients and their clients' families. Learn more about each winner's story below. Please join us in congratulating these wonderful caregivers and nurses!