Helping a local child with Cerebral Palsy get the lift he needs
Harley Morrison is a 14 year old with Cerebral Palsy. Born prematurely to very poor conditions, Harley spent months in the St Elizabeth NICU and was then fostered from hospital to home by Jeff & Donna Morrison who have fostered over 50 other children in the past years. He was then adopted by Donna and Jeff Morrison when he was 3 years old. Harley is an active child even though he is wheel-chair bound. He is a student at Battle Ground who is non-verbal but understands some conversations and has a sense of humor. He has limited muscle tone and has to be secured in a wheelchair in order to keep him safe. Because he is a growing child it is getting harder for family and in-home nurses to transfer him to his bed, shower, wheelchair etc. The sure hand lift he needs will help him transfer safely in his home, is something that he can use as he ages, and costs $5500.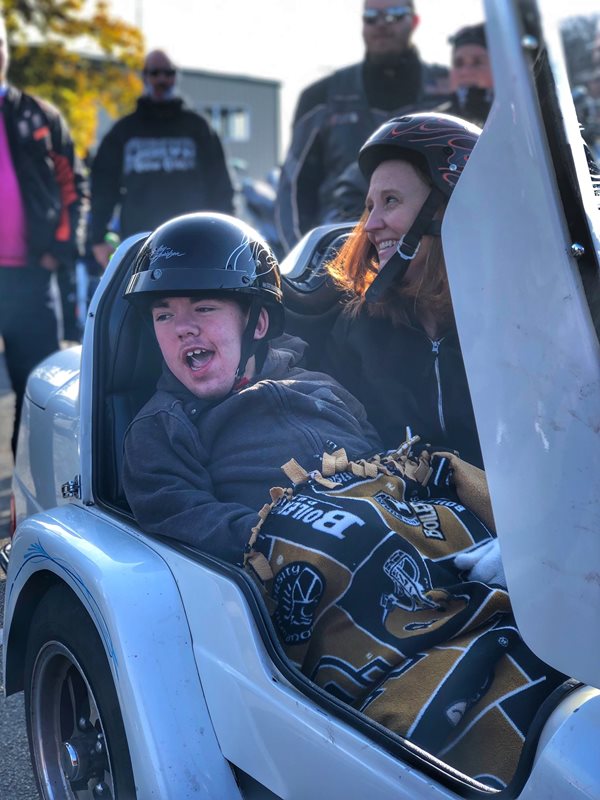 Local area business, motorcycle clubs, and motorcycle enthusiasts will be gathering at Curley's Neighborhood bar for a benefit ride to help support getting Harley a lift. The benefit ride is $5 per person with kickstands up at 11am. The ride will consistent of going past Harley's home so he can experience one of his favorite things motorcycles! That is unless he is able to join the ride in a side car, driven by a local Christian Motorcycle Association member. The ride ends back at Curley's where there will be a concert by Mason Creek and an opportunity to win donated items in an auction as well as a 50/50.