Serving the people and organizations in our communities
At BrightStar Care of Bel Air, we believe in giving more. Not only to the people we serve, but also to our community. We do it through a variety of high-quality, compassionate care and unparalleled support for our local healthcare system—making our clients' best lives possible and the Bel Air community stronger than ever. Now that's what we call, "A higher standard."
News and Resources
Stay up to date on the latest news from BrightStar Care of Bel Air, as well as access to helpful resources that can help guide your caregiving journey. Explore updates, blogs, educational resources and more.
Reviews and Testimonials
We give the kind of high-quality care and support that can truly make a difference. See what clients and healthcare organizations are saying about BrightStar Care of Bel Air.
Award-Winning Care
We're honored to have won some of the most prestigious awards in the industry, not only as part of a national home care brand, but as a local company in the community. See how we've been recognized for our care and support.
More About BrightStar Care Bel Air
BrightStar Care is proud to be affiliated with the following organizations: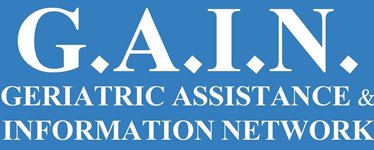 www.harfordgain.com G.A.I.N is comprised of individuals, agencies and businesses that provide products and services for Seniors in Harford County Maryland. G.A.I.N.'s monthly membership meetings afford professionals an opportunity to network, as well as gain relevant information from informative speakers.
In addition to a venue for networking and education, G.A.I.N. provides real benfits to the Senior Citizens we seek to serve. Each year, G.A.I.N. organizes several events designed to benefit seniors within our community. These events include the Annual Harford County Caregivers Conference as well as fundraising events. Through Fundraising efforts, G.A.I.N has made significant financial contributions to the Harford County Senior Emergency Fund, Family & Children Services and to Harford Community College.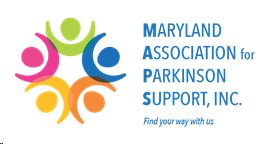 www.marylandparkinsonsupport.org
MAPS (Maryland Association for Parkinson Support) is a volunteer-driven organization whose mission is to "provide programs and services that encourage healthy lifestyles for all those affected by Parkinson's Disease".
Research shows that vigorous exercise 2-3 times per week actually changes the brain and leads to a better quality of life for people living with Parkinson's. MAPS offers a variety of exercise and boxing classes to people living with Parkinson's in Harford County. ALL MAPS programs and support services are offered AT NO COST TO THE PARTICIPANT with Parkinson's.

Our local BrightStar team is available for you 24 hours a day, 7 days a week with an RN on call to provide the highest level of care and service. Please give us a call today and we'll be happy to answer your questions.
Contact BrightStar Care Bel Air
If you'd like to learn more about our in-home care, medical staffing, and other support and services, please reach out. We'd be happy to give you more information.
CONTACT US